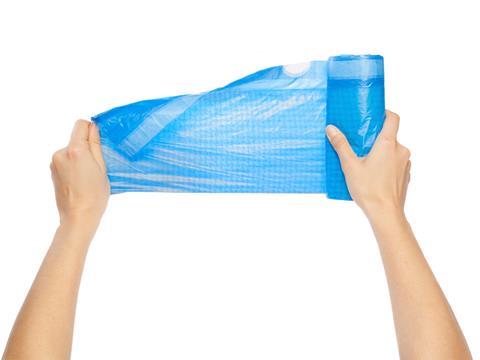 At K2019, CMD demonstrated its world-class converting technology for drawtape-style trash bags on easy-to-dispense rolls.
"This year's exhibit offered a new opportunity for our customers to expand their product portfolio and market share, while enhancing their sustainability value," said Tim Lewis, Vice-President of Global Sales and Service.
Visitors were able to inspect samples of a new, high-value bag product and discuss the system with technical experts and international agents.
Converters are continuing to grow their business and expand market share by offering customers the advantage of consumer-friendly, easy-close-and-carry drawtape-style trash bags.
The Global Drawtape System can be configured with the Model 0305GOWE Global Overlap Bag Winder. This enhanced winding system will produce drawstring style bags on "overlapped" rolls with one-at-a-time dispensing, banded for retail merchandising.
'Sustainable advantages'
CMD says it partners with customers to invent and produce new products and create new market and business opportunities which are rapidly coming on line due to the increased market and legislative pressures to lower carbon footprints, use more recycled content and degradable materials.
"While new sustainable films can be a challenge to produce and convert, they also offer a new frontier of opportunity for our customers," says Lewis. "CMD equipment is designed with the powerful capabilities that provide a wide process window to effectively seal a variety of blends and materials, including new recycled-content and recyclable flexible film, thus supporting sustainability and a circular economy."