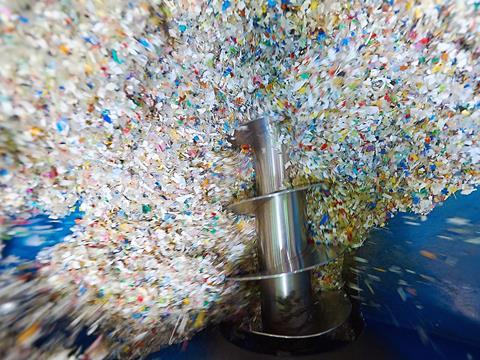 "We need to mobilise all actors in the value chain," Laurent said. "In addition to the brands and the recyclers, we need CEO-level involvement on the part of the plastics and petrochemical companies. The threats we face are global, and require systemic changes, which in turn necessitates a pre-competitive environment, in which competing brands, competing chemical companies, and competing waste management companies join forces."
Public / private
In the present time, when there is such European public concern about plastics, we see a curious mixture of regulatory pressure within Europe and initiatives driven by the private sector that can impact more directly on the parts of the planet most in need of waste management systems.
"Regulation is essential for pushing the circular economy in the right direction," Laurent observed. "However, civil society expects things faster than regulators can make them happen. So there's also pressure on businesses to have a kind of licence to operate. In countries such as Indonesia it will be very interesting to see what which direction they take. Will they emulate the European model of public sector EPR-type rules or will they opt for private sector led initiatives? I'm tempted to think they should choose the second. You can always tax industry and raise some money, but can you guarantee that will be channelled into effective solutions? If you want the required speed and impact, there's an opportunity to let the private sector come up with solutions and do things in a smarter way. With the right blend of pressure and incentives, we can mobilise and show new ways forward."
Amid a flurry of technological advances in design for recyclability, sorting and recycling, Laurent Auguste sees industry collaboration as the game-changing innovation: the realisation that transformative change can be made and value shared when market leaders come together to figure out solutions.
"We'll only break out of the linear economy if we also break down the silos that we've built over time. We're seeing this change in attitude taking place in plastics – and we need the same attitude across the whole of the circular economy."
As if ocean plastics weren't a weighty enough challenge in and of itself, this achievement could have wider implications: "We need the same attitude shift in order to tackle climate change," Laurent concluded. "Imagine the impact if we can send the message that we are able to mobilise ourselves - to change the game and make a difference."