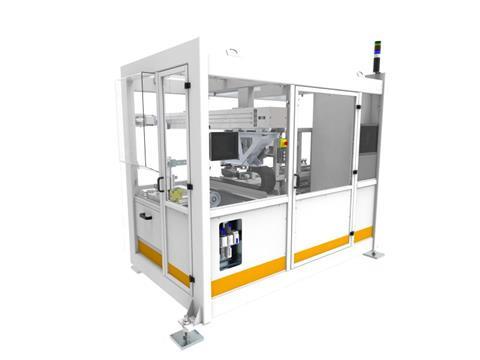 Fresh coffee straight out of a coffee capsule has been one of the most popular ways to make a good cup of coffee for years. The classic disposable coffee capsule's job is actually quite varied: the coffee aroma has to completely develop even though the capsules have a long shelf life.
The capsule has to convey the feeling of lifestyle and luxury you get from enjoying a good cup of coffee. It should also ensure brand recognition and provide information about the contents. Once used, the packaging should be disposed of easily while demonstrating that it is environment-friendly, both during manufacture and when in use.
What might seem straightforward at first glance, is becoming increasingly difficult to communicate to consumers – a good example of this is aluminium capsules. The environmental awareness of consumers has noticeably been on the increase in recent years. A multi-component injection moulding solution with barrier properties plus IML decoration could be just the right answer. This saves resources and gives the packaging a more premium look. IML users know the traditional strengths of IML: visually appealing packaging.
Premiere at the Fakuma 2017
With this increasing demand in mind, Beck Automation set about developing an IML machine for high-quality plastic coffee capsules. The new machine shall premiere when it is presented to the public at the Fakuma 2017. Nino Zehnder, Head of Sales, Beck Automation: "The result is a highly dynamic, precise and operator-friendly machine for IML decoration. This way, the disposable coffee capsules are both more environment friendly and look more premium, too. The aroma of the coffee should not be inferior to market-driven solutions, but should even surpass them."
Single Serve Capsule IML Machine in Detail
The exhibit at the Fakuma trade fair is a four-cavity IML machine. The machine architecture shows that machines with much larger numbers of cavities are also possible. For example, in 2016 Beck Automation successfully commissioned several solutions for 32+32 stack moulding machines. The company is currently completing a 32-cavity IML Single Serve Capsule machine. Nino Zehnder: "With such small packaging sizes, the challenge lies in label inserting precision, as well as an operator-friendly concept. We are talking about very small labels and ultra-lightweight components with extremely high production volumes. And, what's more, it is an application for multi-component technology." The coffee capsules shown are inserted into a multi-component, four-cavity mould from Fostag Formenbau. Beck Automation states a target cycle time of < 5 s. The labels are produced by Verstraete, the Belgian IML label specialists. The moulding machine also includes a quality assurance module to perform barrier checks from IMDvista. A Netstal ELION 1200-250/55 serves as the injection-moulding system. It is fitted with servo-electric drives for all components and is absolutely clean and quiet in operation. Its compact design, high shot weight precision, rapid closing speed and reproducibility, make it a perfect match for Beck Automation's IML machines. Multi-component technology makes it possible to manufacture coffee capsules with PP (polypropylene) in the outer layer and an EVOH inner layer. The barrier layer is responsible for the durability and aroma-retention of the content, and thus for the product's functionality. Beck states that the packaging itself is less than 10% of the total weight of the product at a mere 1.35 g.
First References are promising
In the USA, which is a huge market for disposable capsules, the trend towards environment friendly products is already well-established. Suppliers are therefore looking for alternatives to the high quality, yet environmentally problematic aluminium capsules or simple plastic solutions, which are unable to convey the lifestyle aspect of the product. IML, when combined with barrier properties, offers a new way to reposition disposable coffee capsules and to enhance the appearance of the product. Beck Automation solutions have been very well received by the company's first customers in the USA. These suppliers are pleased with the functionality, look and environmental performance of the capsules, which they believe suit market demands. The output of a high-performance IML machine from Beck Automation also enhances added value.
Beck Automation at the Fakuma 2017: Hall A7, Stand 7303 (alongside Netstal / CH)
More info: