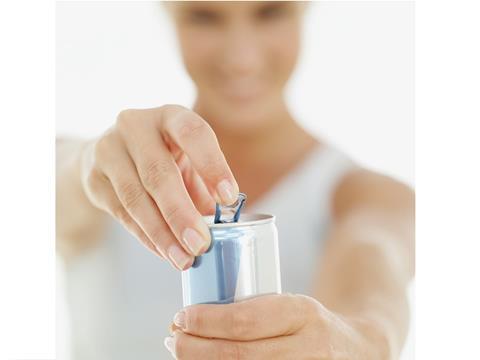 A transformational approach to can coating formulations from Dow has gained yet more industry recognition in the latest Edison Awards for Applied Technology, an annual competition honouring excellence in innovation.
The prestigious award – selected from hundreds of finalists – is just the latest in a series of achievements for the progressive technology, which offers food and drink producers an alternative to epoxy coatings which rely on bisphenol A (BPA) or other materials of concern.
Breakthrough CANVERA™ Polyolefin Dispersions from Dow Coating Materials offer a water-based, spray-applied replacement for incumbent epoxy coating systems, eliminating presence of BPA* and delivering brand owners a new approach to sustainable can coating that will appeal to health-conscious consumers.
Awards for the POD technology – a polymeric material eliminating the need for phenolic cross-linkers, styrene and epoxides – already include Sustainability Product of the Year from the Business Intelligence Group, Gold and Silver in the R&D 100 awards and Best Product Innovation in the ICIS Innovation Awards.
Powered by patented BLUEWAVE™ Technology which facilitates creation of ultra-thin, thermoplastic film coatings, CANVERA™ Polyolefin Dispersions can be spray-applied from water-based formulations to the inside of cans, protecting contents from changes in colour, taste or appearance. The innovation complies with applicable food contact regulations in the USA, Europe and China, which are in turn widely accepted internationally.
"We've taken a tried and tested solution for flexible and rigid plastic food packaging and applied it to can coatings, and the industry response has been very good," said Jan Weernink, global Marketing Director for Metal Packaging. "This latest award demonstrates that we are supporting clearly identified needs across the value chain by directly addressing chemicals of concern whilst offering a high performance, drop-in alternative.
"One of the key advantages is that the starting point for Polyolefin Dispersions is polymeric, which minimizes the need for any cross-linkers," he added. "This gives a viable, long term alternative to solutions based on epoxy monomer, which relies heavily on processing materials which are coming under health scrutiny and regulatory pressure.
"In short, it means coatings manufacturers can move away from materials of concern in their formulations, and offer progressive brand owners and retailers a sustainable approach that can deliver superior food safety profiles from the packaging systems they use."
CANVERA™ Polyolefin Dispersion Technology can be used on existing production lines and applied directly to metal surfaces by the same equipment used for current epoxy coatings: facilitating enabling drop-in performance and seamless manufacturing productivity. The next generation can coating option solution even offers flexibility in base polymer choice to match specific applications, adhesion to a variety of substrates, as well as durability and chemical resistance.
More info: