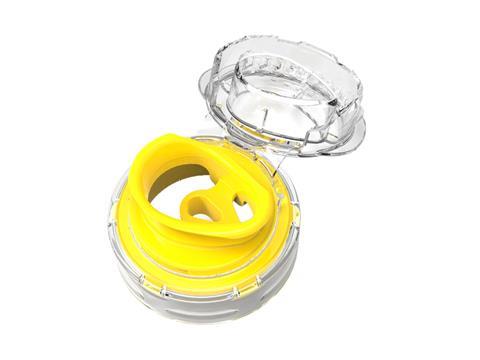 Aptar has unveiled Maestro, an innovative new closure for the edible oil market that reportedly has the potential to be "100% recyclable".
According to the company, its new product gives customers easy-to-open, portion control, and drip-free benefits.
Maestro's wide finger recess allows consumers to open the lid with one hand, and the raised spout was designed to let consumers decide which flow to pour with. The pouring lip also aims to promote a clean product cut-off, apparently keeping drips and spills under control.
Another notable feature is the product's reported "fully recyclable composition". With its tethered cap, non-detachable parts, and, in the company's words, "100% recyclable material", Aptar argues that it enables brands to meet their sustainability goals, and appeal to environmentally conscious consumers.
Regarding the visual attributes of the product, a representative from Aptar commented: "Maestro's unique appearance brings a fresh, modern look to edible oil packages. The coloured spout paired with a translucent over cap allows brands to select colors to match each product's identity.
"This trendy design helps draw the attention of consumers not only on store shelves but in the e-commerce sector as well. The premium look and feel of Maestro lends itself to fit seamlessly into the modern lifestyle of today's consumers."