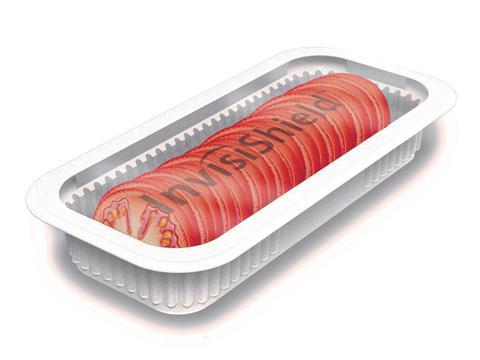 Aptar Food + Beverage, part of AptarGroup, Inc., and a leader in a broad range of premium active packaging systems and processing equipment for fresh-cut fruits, vegetables and seafood, has launched InvisiShield platform technology.
The new product is a "first of its kind" anti-pathogenic packaging solution which can be integrated into sealed packages to protect fresh-cut produce from harmful pathogens like bacteria, fungi, and viruses. With the ability to be incorporated into existing or new produce packaging lines, the technology reportedly mitigates pathogen growth without negatively impacting the product.
"We are extremely proud of our technology and the tremendous amount of work that has led to this launch. We have material science expertise that we are applying to food safety solutions at a critical time when consumers are demanding better and healthier food packaging outcomes," stated John Belfance, President, Aptar CSP Technologies.
The InvisiShield solution is activated within sealed packages to release a specially formulated amount of an anti-pathogenic agent into the fresh-cut produce's packaging environment that is apparently undetectable to the consumer and dissipates from the package within 24-48 hours of activation. Aptar reports that this mechanism significantly reduces pathogens that may have been introduced in the supply chain without coming into contact with the product itself. The result is a final intervention step that also reportedly reduces cross-contamination within the sealed package.
Third-party validated studies have reportedly demonstrated InvisiShield technology to be up to 99.9% effective against the most common foodborne pathogens: Pathogenic E. coli, Salmonella, Listeria monocytogenes, Human norovirus, Hepatitis A, Shigella, Campylobacter jejuni, Staphylococcus aureus, Yersinia enterocolitica, Vibrio vulnificus, Geotrichum candidum, Feline calcivirus, and Rotavirus.
As a food safety assurance device, Aptar says that its new product meets a need for heightened defense against food-borne illnesses. The Generally Recognized as Safe (GRAS) solution offers outbreak mitigation without negatively impacting product organoleptics. In a triangle sensory test conducted at Emory Hospital System, professional chefs evaluated the product and were apparently statistically unable to identify a difference in the color, aroma, flavor or texture of tomatoes packaged in a standard method versus those packaged with InvisiShield technology.
A pilot program is currently underway with Royal Fresh Cuts, which plans to launch its first commercial use of the technology in the second quarter of 2020. "We are excited to partner with Aptar as the first to implement InvisiShield™ technology, which promises to provide increased food safety to our fresh-cut produce offerings," said Kevin Whitehurst, owner of Royal Fresh Cuts. Aptar's Food Protection division is also working closely with Lipman Family Farms and McEntire Produce, two leading food processors, to bring this technology to the wider foodservice community.