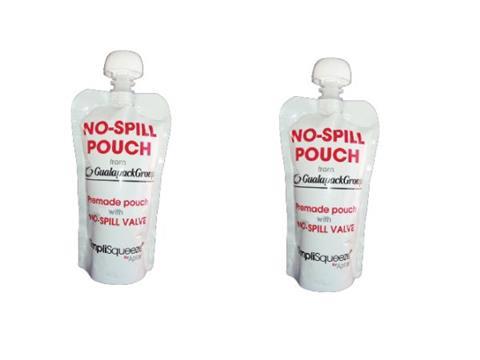 Aptar Food + Beverage, a global leader in innovative dispensing solutions for the on-the-go drinks market, and GualapackGroup, a leader in premade spouted pouches, have announced that they are partnering to launch their first premade no-spill spouted pouch solution for the European beverage market.
The two leaders entered a strategic agreement to introduce this unique product and technological solution to the market. Introduced in early May at interpack in Dusseldorf, Germany, the innovative no-spill pouch fitment offers the safety and convenience of Aptar's SimpliSqueeze® valve in GualapackGroup's squeezable, eye-catching and easy-to-use spouted pouch called Cheerpack®.
Aptar's SimpliSqueeze® valve is a top-selling valve system worldwide with billions of units sold in the market. The Cheerpack® premade pouch is also a top-selling solution. Combining their expertise and consumer-trusted products into one unique packaging solution, this new product provides an innovative beverage delivery package for juices, flavoured water or drinkable yogurts, among others. These can be efficiently filled and closed using GualapackGroup's system of premade pouches, caps and filling lines.
"The result is a unique package that intends to deliver the ultimate convenience and peace of mind for busy families and consumers of all ages," said Gael Touya, President, Aptar Food + Beverage. "They will enjoy the easy 'squeeze and drink' capabilities of a product designed not leak when tipped or held upside down, a first for the European pouched beverage market."