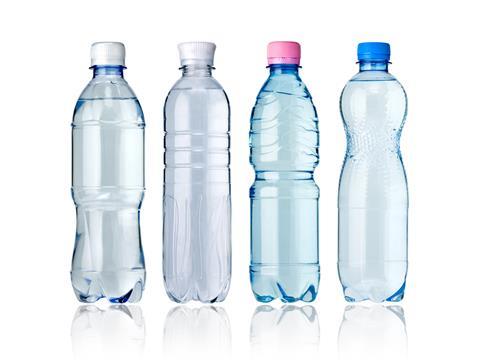 In our latest Innovation Spotlight, global masterbatch leader Ampacet introduces ThermProtect PET, a new range of stabilising masterbatches which allow for the repetitive heating of rPET without yellowing.
Ampacet, a global masterbatch leader, has introduced ThermProtect PET, a range of rPET stabilizing masterbatches that reduce yellowing due to polymer thermal degradation. This enables processors to increase the content of recycled PET in virgin material without compromising product aesthetics or performance.
ThermProtect PET joins Ampacet's R3 Sustainable Solutions products, a growing portfolio of innovative masterbatches designed to support circular economy initiatives and benefit customers, the industry and the planet.
The most common thermoplastic in the world, polyethylene terephtalate (PET) polymer is widely used for trays and containers for food and beverage packaging as well as for household, healthcare and cosmetics products. Furthermore, PET is by far the most recycled plastic packaging material in Europe.
Because it is fully recyclable, collected PET bottles or trays are easily reprocessed into new PET bottles and containers or thermoformed packaging in closed-loop cycles. PET can be remelted as often as required and incorporated into virgin polymer.
However, repetitive heating of rPET induces thermal degradation, impacting the material's intrinsic viscosity and leading to yellowing, which affects the aesthetics and properties of the packaging. The introduction of ThermProtect PET enables increased use of rPET without compromising on product appearance and quality.
Ampacet's ThermProtect PET product range is suitable for injection stretch blow molding (ISBM), injection and extrusion thermoforming processes. For more information on the Ampacet ThermProtect product range, email marketing.europe@ampacet.com.
This content was sponsored by Ampacet.