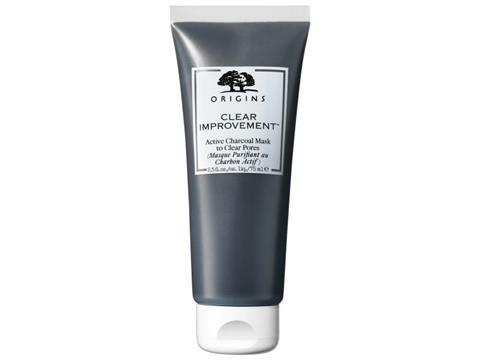 Albéa, Origins, The Estée Lauder Companies (ELC) and SABIC have announced a strategic partnership to bring an "advanced" recycled tube package to market in 2021.
Albéa says that it will leverage its expertise in the use of advanced recycled resins to provide Origins with a high performing tube composed of a certified polymer resin manufactured by SABIC's certified circular polyethylene and polypropylene advanced recycling technology.
Advanced recycling returns hard-to-recycle plastics, otherwise destined for incineration or landfill, back to their basic building blocks. Once the plastic has been broken down to its molecular state, it is then used to create highperformance plastics akin to a virgin material. SABIC's certified circular polymer, part of its TRUCIRCLE™ portfolio of circular solutions, uses this technology which is capable of continually converting plastics back to the original polymer. Through the use of this innovative recycling technology, Albéa, Origins, ELC and SABIC are helping to accelerate the innovation across the value chain toward the goal of a circular plastic economy.
Stephane Barlet, VP of Sales, Albéa Americas explains: "This breakthrough with Origins, The Estée Lauder Companies and SABIC is an industry-first, paving the way for the use of advanced recycled, post-consumer waste into prestige beauty packaging thanks to an innovative source of high-quality resins. This co-development also highlights the importance of partnership and audacity across the value chain, which is crucial for accelerating the transition to recyclable and reusable packaging."
Committed to environmental protection and determined to manufacture increasingly responsible packaging, Albéa was the first cosmetics packaging manufacturer to sign the Ellen McArthur Foundation's New Plastics Economy Global Commitment in October 2018. This signature commits Albéa to ensure that 100% of its packaging is recyclable or reusable by 2025, and to incorporate 10% Post-Consumer Recycled (PCR) resins across its portfolio.
In accordance with ELC's sustainable packaging goals, which includes increasing the amount of post-consumer recycled (PCR) material in its packaging, the strategic partnership will reinforce Origins efforts to ensure that at least 80% of its packaging by weight is recyclable, refillable, reusable, recycled or recoverable packaging by 2023.