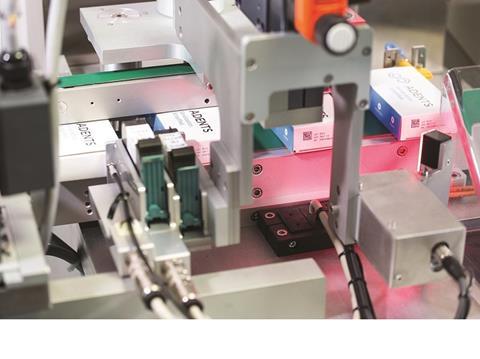 Adents, a leading provider of premier and versatile serialization and track-and-trace software solutions, will lead a roundtable discussion featuring executives from Adents and Microsoft at Pack Expo Las Vegas, September 25-27.
Titled Level 4 Cloud Serialization Solution - A Deep Dive, executives from Adents and Microsoft will discuss Level 4 customer insights and the building blocks of a successful cloud serialization implementation, amounting to a roadmap for pharma and CMO executives in attendance. Highlights include solutions for infrastructure connectivity, cloud architecture, and ways to empower serialization data for beyond-compliance benefits, such as production improvements and business intelligence.
Adents has acquired a reputation for implementing software-driven systems that enable customers to become compliant with current and future serialization mandates with unsurpassed speed, limited machine downtime and minimal investment in new equipment or infrastructure.
During the panel discussion - and throughout the show at its Booth #N-219 – Adents, in collaboration with Microsoft, will showcase Adents Prodigi, a Cloud serialization and traceability solution. Adents Prodigi is the only Level 4 traceability solution that can centrally manage regulatory requirements mandated in the pharmaceutical industry, as well as allow pharmaceutical companies and CMOs to take advantage of the massive amounts of data generated during the serialization and track & trace process.
In addition to allowing for compliance with incrementally complex regulations, Adents Prodigi opens up new horizons beyond regulatory compliance in terms of data analysis (including Microsoft Power BI), machine learning tools or additionnal capabilities through third party solutions such as OEE Tracker and Supplier Portal, each developed by leading consulting firm Supply Chain Wizard.
Adents will also demonstrate on its booth Adents Seriza, a fully configurable, standardized serialization software solution. A unique centralized configuration tool at the site level, Adents Seriza offers unprecedented levels of flexibility and scalability for pharmaceutical manufacturers and packagers; two of its additional benefits, speed to deployment and ease of integration, are key factors for a successful Level 2-3 serialization solution.
More info: