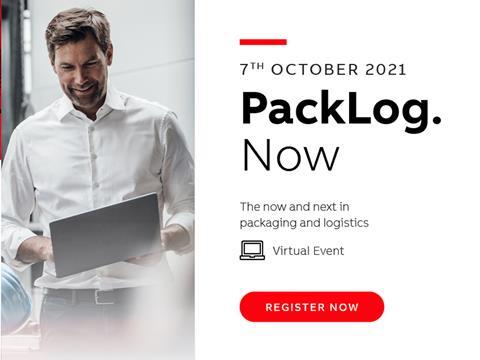 In our latest Innovation Spotlight, digital technology expert ABB introduces a dedicated virtual summit exploring the exciting future for robotic automation in the packaging and logistics industry. During the summit, ABB experts and industry leaders will discuss key issues and how they are being addressed by developments in robotic and automation technology.
ABB is holding its first summit for the packaging and logistics industry, looking at how robotic automation can be used to address the growing challenges presented by changing consumer trends. Taking place on Thursday 7th October, PackLog.Now will see ABB experts and representatives from the world of consumer goods manufacturing, retail, and logistics discussing how robotics and automation can help businesses to transform their operations into highly efficient, flexible, and productive factories and warehouses.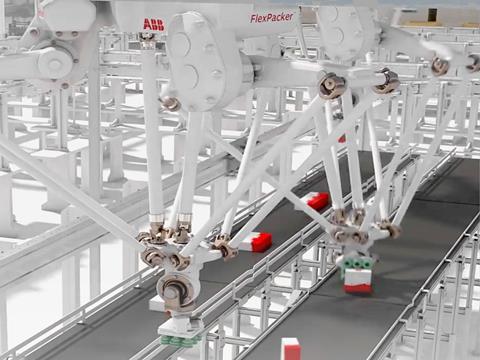 The manufacturing, retail, and logistics sectors are currently facing several disruptive megatrends that are demanding a new approach in the way that goods are produced and distributed.
Foremost among these is the increased expectation of consumers for goods produced, packaged, and delivered to their personal requirements, demanding new flexible technologies capable of handling low volume, high mix, and batch size one processes. With additional factors also including labor shortages and the ongoing impact of COVID-19 on worker availability, the growth of omnichannel distribution, and the continued rise of e-commerce, companies are increasingly looking to robots and automation for a solution.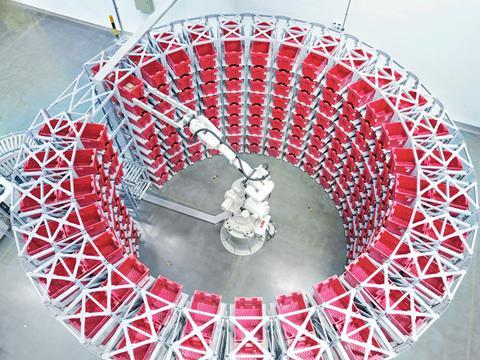 The summit will open with a plenary session, where Sami Atiya, president of ABB robotics & discrete automation, will look at the impact of the megatrends affecting the packaging and logistics sectors.
Marc Segura, group senior vice president and managing director of consumer segments & service robotics, will follow this up with an introduction to ABB's Consumer Segments and Service Robotics (CSSR) and a look at some of the new robotic technologies capable of providing new levels of flexibility, speed and consistency in consumer manufacturing, packaging and logistics applications.
There will also be a Voice of the Customer roundtable session, where representatives from industry leaders companies like Procter & Gamble or Schwarz Gruppe, among others, will give their insights into their current production challenges and pain points and the solutions they are deploying to help tackle them.
Pieter Abbeel, co-founder and chief scientist for robotic AI specialist Covariant, will provide an additional look into the role of artificial intelligence in the factories and warehouses of the future.
Attendees will then be able to join one of three breakout sessions.
Each chaired by an ABB expert, these sessions will look at the various ways that robotics and automation can be used throughout the manufacturing and logistics supply chain, including creating integrated end-to-end lines; enabling flexible processing, picking, packing and palletizing; and optimizing the performance of eCommerce, Fulfillment and Post, and parcel operations.
With the impact of COVID-19 accelerating changes in consumer behavior, the event is part of a move by ABB to help build awareness of the role that robotic automation can play in packaging and logistics applications, and the technologies available that can help companies to achieve new levels of performance, efficiency, and adaptability.
The event will run from 10:00 to 12:30 CET on the morning of 7th October, with a repeat session in the afternoon from 16:00 to 18:30 CET.
To find out more, and to register for the event, visit https://packlognow.robotics.abb.com/home.
This content was sponsored by ABB.