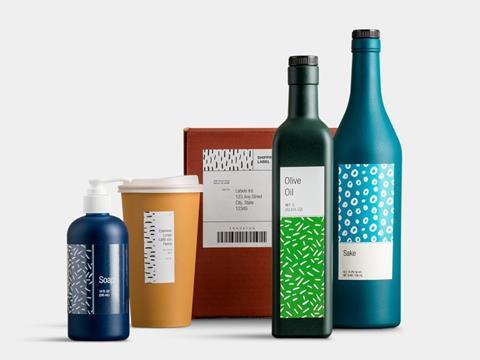 At LabelExpo Europe 2019 in Brussels, 24-27 September, 2019, Avery Dennison will showcase a range of innovations.
To celebrate the 40th year of Labels and Labelling, Avery Dennison is creating their biggest ever trade show presence at the LabelExpo event. Under the theme "Making a Material Difference", the Avery Dennison team of experts will demonstrate a range of newly launched and significant innovations across four key areas of focus, including sustainable materials and intelligent labels, to name two.
New product innovations include:
• rPE - the industry's first-ever facestock made from recycled polyethylene, launched in Europe in May.
• rPET - a liner with more than 30% recycled PET bottle content, shortlisted for this year's Label Industry Global Awards 2019, Environmental and Sustainability Award.
• A new extension of the Avery Dennison CleanFlake™ portfolio, an innovation that enables closed-loop PET recycling and which won this year's FINAT Recycling and Sustainability award.
Over the next few months, Avery Dennison will release more information on other new innovations to be launched at the show.
Visitors to the Avery Dennison booth (Hall 5 - Booth A31) will get a tour through a world of discovery, one that highlights the materials Avery Dennison creates, the industries they serve, and the people with whom they collaborate. In addition to highlighting the large range of material solutions, there will also be a key focus on collaboration, with a hospitality area to meet, listen and collaborate with show attendees, as well as a dedicated seminar space where Avery Dennison and partners will host think tank sessions on key industry topics, including:
• Sustainability: designing labels for recyclability
• Intelligent Labels: getting started with RFID and learn about the future of connected products
• Neuromarketing insights: what makes a wine label say "buy me"?
• Adhesives enabling functionality, shelf appeal or sustainability
Jeroen Diderich, vice president and general manager of Avery Dennison Label and Graphics Materias, Europe says, "I am very excited about LabelExpo 2019, as it gives us a great opportunity to launch new and exciting products to our customers, to gain their direct feedback, and to listen and collaborate with other industry players. In fact, we have new technologies and innovations that we are launching this year that were inspired by conversations that we have had at previous shows!"