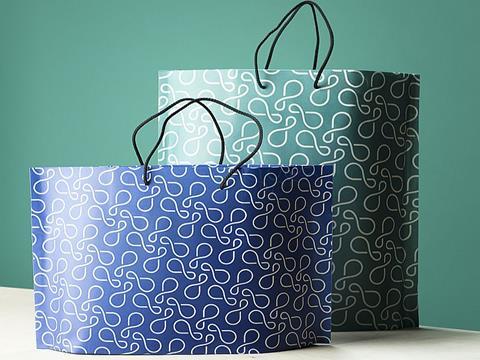 Finland-based company Paptic Ltd claims to have forged a material category of its own with PAPTIC®. The material combines the best features of existing materials, such as the high print quality like paper, durability like non-wovens and versatility of textiles while being fully based on wood fibres, the company says.
The first full-scale commercial product, Paptic® Tringa, was recently launched. Paptic® Tringa is a strong and flexible material with a haptic, soft surface which the company says works well for shopping or e-commerce bags. Paptic® Tringa is available in three grammages; 110, 80 and 60 and can be delivered in reels and sheets. The material can be recognised by its unique look and feel and is supporting all conventional printing and converting processes. Due to its durability, flexibility and strength, it can be recycled but also re-used several times.
"Paptic® is currently mainly targeted at non-food applications, such as carrier bags and e-commerce envelopes, but also flexible product packaging for toys, electronics and hygiene products. It is approved for direct food contact," Tuomas Mustonen, CEO and Co-founder, tells Packaging Europe.
"The material's barrier properties are comparable to uncoated paper. However, we are also actively developing recyclable barrier coatings for improved water and grease resistance with our industrial partners to open up further market opportunities in the area of flexible packaging for food."
The Paptic production process is based on novel foam technology, which the company is in the process of scaling up. The scale-up will be performed in multiple stages with target of launching a 100% foam based process in 2020, when the delivery capacity will reach 25 000 tonnes per annum.