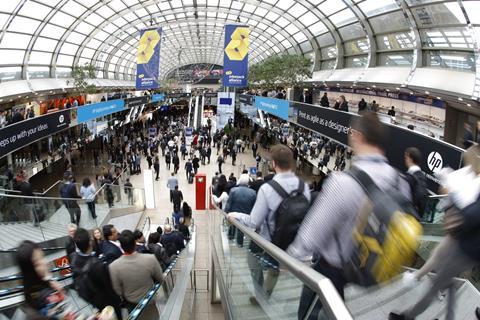 2020 is the year that interpack is back – and the world's largest packaging event is set to be bigger and better than ever. Hosted in Düsseldorf in Germany from 7–13 May, interpack targets professionals in the fields of food, drink, confectionery, bakery products, pharmaceuticals, cosmetics, non-food consumer goods and industrial goods, and we can expect to see a wide range of innovations and technological developments on show. We will of course be covering interpack extensively in the upcoming issues of Packaging Europe. This article aims to offer just a glimpse into some of the industry talking points for 2020.
2020 is shaping up to be another interesting year for the packaging industry, with sustainability remaining firmly at the top of the agenda. Even more than in previous years, finding a balance between combating packaging waste, especially plastic waste, and addressing the climate crisis by reducing the carbon footprint are top of the list of issues that need to be addressed.
It appears that the pendulum of public and political perception is still swinging more towards plastic waste being considered the biggest stumbling block on the road to sustainability. In a recent interview in German newspaper Die Welt, the new EU Commissioner for Environment, Virginijus Sinkevičius, considered the possibility of a general ban on plastic packaging, building on the single-use plastic ban. He was keen to expand the rules for single-use plastics and he stated that the Commission was currently investigating how to achieve that, whether it be banning plastic packaging or prescribing the use of recycled plastic.
These comments come at a time when many bodies are arguing that plastic packaging bans may be doing more harm than good. According to a new report published by Green Alliance, firms are increasingly turning towards non-plastic alternatives, which it argues might ultimately be more harmful to the planet in terms of CO2 emissions.
Avoiding over-simplification
Thomas Dohse, deputy director at interpack, Messe Düsseldorf GmbH, warns of an over-simplification of the sustainability debate.
"Sustainable solutions and materials are required for packaging, not least due to public pressure to substitute materials which have a reputation of being non-environmentally friendly. Plastic packaging is under pressure and in public discussion it seems that sustainability is easily achieved by just avoiding plastics. However, there is no such thing as one single kind of sustainable packaging. The products to be packaged and with it the requirements for packaging are far too different. Bioplastics have been a part of interpack since 2008 and I expect to see some more alternative materials at interpack 2020. The circular economy and recycling will further gain in importance."
Thomas Dohse, deputy director at interpack
Modularity and streamlined production
He observes that the varieties of products, be it in the area of flavours or different seasons, is immense, creating a need for machines with short changeover times for products, quantities and formats.
"Modular concepts are in demand, in which lines can be expanded or newly combined as required to serve a wide range of applications. Safe and hygienically flawless production is crucial and requires machines and systems that can be cleaned safely and quickly."
He adds energy efficiency to the list of trends that we can expect solutions for at interpack.
"Companies are faced with the challenge of making optimum use of scarce resources and increasing production efficiency. This applies both to the production and the use of materials. A central starting point for increasing efficiency in production and reducing costs is the optimal use of energy, water and raw materials. I am sure that we will see improvements in technology at interpack 2020."
One key challenge for the packaging industry is to meet customers' demands while not compromising the function of the packaging and keeping the costs low, especially in the food and beverage industry, while also dealing with competition and a battle for markets and consumers.
"High energy costs and fluctuating raw material prices affect production costs and put pressure on margins. Growing cost pressure therefore increasingly focuses on efficient processes. The optimization of production processes can offer a solution. Optimally coordinated production processes can reduce time, resources and costs," says Mr Dohse.
For this reason, overall equipment effectiveness is becoming more and more important. Solutions for minimizing organizational losses that occur during setup, maintenance, cleaning and product changes are the levers to keep the actual production time as low as possible.
"Digitization helps to make production more efficient throughout the lifecycle, whether in terms of energy consumption, predictive maintenance or self-adaptation in the event of process deviations. Optimizing production and thus increasing efficiency are ultimately the core objectives," he adds.
'Life without Packaging?'
Hosted at interpack on 12 May, 2020, the new 'Life without Packaging?' conference highlights the subject areas of packaging, sustainability and the environment and presents different perspectives, with critics and advocates both able to have their say. The event will focus on sustainability and environmental impact, hygiene and the reduction of food waste.
At the event, Alexander Baumgartner, CEO at Constantia Flexibles, will speak on the subject 'Packaging – Perception & Reality'. He observes that the packaging debate is led in a very emotional manner.
"When I get asked what I do for a living, and I say I work in the plastics packaging industry, people generally have a strongly negative reaction. From a public opinion point of view, plastic packaging could be described as being in a similar position as the tobacco industry was ten years ago. When I start explaining the value of packaging in terms of hygiene and product preservation, they look at the matter differently. After all, if you go to hospital and need a blood transfusion, wouldn't you prefer to have the blood packaged hygienically in plastics? And it's not really so different for many foods."
He anticipates the topics of recyclability and CO2 emissions being major talking points at interpack. "For me, the balance between recyclability and CO2 emission reduction will be the name of the game in our industry. We have to prove to politicians and consumers that things are improving – it is a journey."
He concedes that the plastic packaging industry is behind on the topic of recyclability in comparison to glass, metal and paper.
"There is still some work to do in terms of developing monomaterials which can be collected and recycled, but still have the necessary barrier properties for oxygen and moisture that make sure that your crisps or Mannerschnitten (a popular Austrian confectionery) stay fresh for several weeks and not just days. But we are working on it at Constantia, and I am sure there is nobody in the packaging industry that doesn't take this topic very seriously."
A shift in the retail landscape
In conclusion, Mr Baumgartner has observed a development of big brands losing shares, and smaller, more agile companies taking a bigger slice of the cake, especially with the younger generation – with effects on the packaging industry.
"Young people shop differently today. My daughter is 21 and, for example, uses a dishwasher product I've never seen before – a Californian brand that is billed as being organic and biodegradable. She buys it because it tells a story. The proliferation of smaller brands taking over market shares increases the complexity and the number of SKUs for the packaging industry. Unfortunately, this makes creating sustainable solutions more challenging. The higher the number of SKUs, the higher the waste rate is. The demand here is definitely not for bigger packaging factories, but more agile, flexible units to serve the market."