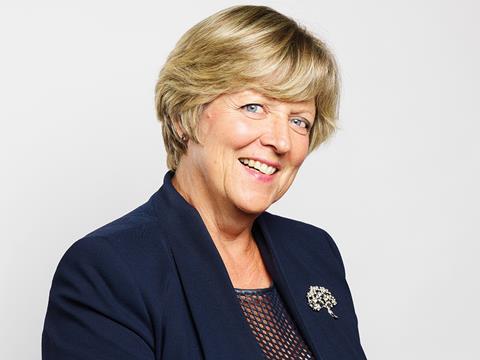 Caroline Wiggins, Chief Executive of eGreen, formerly Plastico, looks at the issues facing business in late 2020 and what the future might hold for operating in the UK, Europe and beyond. eGreen has its headquarters in Surrey and manufacturing plants in Northampton and Poland. It exports to more than 20 countries supplying some 2000 product lines to foodservice, hospitality, retail, takeaway and away from home.
"Four years ago when the Brexit result was announced there was an initial shock because the business world had expected a 'remain' rather than a leave outcome. Following the vote, Sterling weakened and there followed a period of protracted uncertainty. We have seen the political debate between the EU ebb and flow with the UK close to crashing out of the EU on several occasions. By the end of this year another chapter will close but what will the ending be and where will it lead? The truth is we still don't know.
The impact on business has been clear with many European companies preferring not to deal with UK suppliers. As an EU owned business, if you can purchase a similar product from one of your EU neighbours why select a UK partner who cannot give you cast iron guarantees on pricing, exchange rates and access? Add to that administration costs for cross-border supply and a complex range of tariffs.
At eGreen, we have close to 30% of our business in the EU and luckily we have our own Polish subsidiary which both manufactures and supplies some of our EU customers. As the UK hasn't, so far, crashed out of the EU you would think that the Polish business wouldn't have been an imperative but it has, it has been a life saver. Apart from the specifics such as exchange rate risks and tariffs, many of our customers have psychologically felt uneasy and more predisposed to their European neighbours. Others have become even more nervous with boards of directors insisting that all contracts and tenders with UK companies be cancelled.
There is also the political dimension with those high up in politics trying to win more power, supply and business for their own countries. Some of our French customers received a letter from their president Monsieur Macron, highlighting the risks of dealing with UK businesses, causing severe panic. Our subsidiary in Poland, through which we can invoice and supply all EU markets, has enabled us to sign letters of undertaking, even for our largest customer, who we have dealt with for more than 20 years, who otherwise would have been forced to cease trading with us.
As we go into the last quarter of the year with no clear solution in place, many companies will be forced again to increase stocks for fear supply routes will seize up. Another issue is the marking of products used to sell alcohol, such as our plastic glassware, which needs to be CE marked and approved. It looks as though the UK will develop its own CE mark – this will mean all of our products will need new inserts engraved with the correct details, but if we want to sell to Europe we will need other marks. The costs of this runs into six figures and guidance is still being sought from the government in terms of when and how this will come into effect.
Overall Brexit will make trading with Europe harder, more complex, and more expensive, ultimately driving the cost of goods upwards. Trade deals with other nations are talked about but how long will they take, how long will it take for the Brexit divorce deal to be finalised, and how much will it cost? What will be the short-term benefit to business? Uncertainty affects the markets, it affects buying decisions and confidence so let's hope that in the long term Brexit will deliver something worthwhile. In the short term the UK and the EU need to trade with one another, but for those companies without an EU base I feel they will be at both a commercial and psychological disadvantage. eGreen is in a good position to take advantage of local production and distribution and with the new products we have under development, we look set to grow our European business even further.
But Brexit isn't the only issue business faces as we have had the impact of the EU legislation banning some kinds of plastics and the negative media coverage. This has affected demand for single use products but ironically the COVID 19 pandemic has completely changed the market dynamic as consumers and operators have sought to place hygiene at the top of the agenda. We have seen coffee shops try to drop and reduce paper cups in favour of reusable replacements, only to ban the use of the latter and to go back to their previous products. We have seen the demand for plastic cutlery and single use items of all kind increase exponentially, at a time when everyone has been talking about reducing packaging. Currently areas such as education and healthcare want everything wrapped to reduce contact and risk of infection. This all leads to even greater uncertainty – where will the market go next?
However we believe the green agenda is here to stay and many of the large operators are seriously looking at different methods to reduce plastics and packaging. While all the media concentrate on demonising plastics, perhaps the real story should be concentrating on food waste and litter. We also need to think more about whole life impacts for example paper and board are seen as appropriate replacements for plastic but much of the paper and board used is not FSC approved, which will have a long-term disastrous impact on the environment. We have been importing wood for more than 50 years, we audit every factory and are approved by the FSC which makes us experts in our field. .
We're driving the search for sustainable alternatives and have launched a new range called Eco Fibre which is plant based, using a by-product of wheat. Utilising agricultural waste means we are not using virgin materials, minimising the impact on the environment and at the same time offering the consumer items that can be composted at home. This is ground-breaking and we see this as the future for the industry. One of the largest UK grocers is launching the range in a large range of stores from October 2020.
We need to look for a much more holistic approach where buyers and consumers understand the cradle to grave life story of a product and are not just persuaded that something is 'good' or 'bad'. eGreen and the positioning of our business going forwards is linked to this and how we can help to create a more sustainable future.