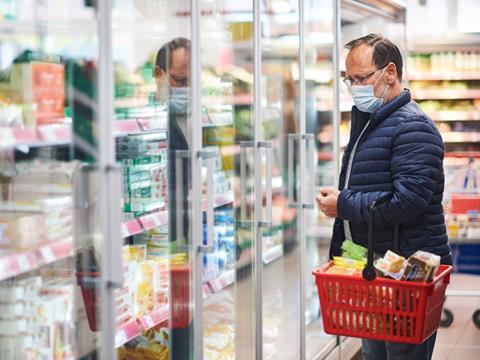 In 2020 the packaging industry, along with the rest of the world, had to adapt to the turmoil brought about by the COVID-19 pandemic. Unsurprisingly, many of our most-clicked-on stories from last year concerned the coronavirus, although news on other topics such as sustainability remained popular.
Take a look at our ten most-read articles of 2020 for a refresher on the key developments and trends from the year that just ended.
1) Navigating the COVID-19 crisis as it happens
The Packaging Europe team shared updates from industry experts on the latest developments and tips on working from home in the early stages of the pandemic.
2) 2020 Sustainability Awards finalists announced!
In late July, we were delighted to announce the full list of finalists for our 2020 Sustainability Awards. These ground-breaking innovations went on to compete for the most coveted prizes in packaging sustainability.
3) Coca-Cola reveals first paper bottle prototype
In partnership with Paboco and the three other companies in the Paboco Pioneer Community, Coca-Cola revealed a first-generation prototype of its paper bottle.
4) How will the COVID-19 crisis impact the packaging sector?
In this article, Barry Sheehan, a director at Arrowpoint Advisory, the lower mid-market financial advisory team of Rothschild & Co., looked into the key short and long-term trends that may emerge from the pandemic and how it might impact investment and M&A activity in the packaging sector.
5) Amcor and Nestlé claim technical breakthrough with 'world's first' recyclable flexible retort pouch
Amcor partnered with Nestlé to launch what the companies described as the world's first recyclable flexible retort pouch.
6) The monomaterials challenge
By 2030 all plastic packaging within the EU will need to be recyclable or reusable. But the devil of how this goal can be achieved lies in the detail. Elisabeth Skoda unearths how companies across the value chain are facing this challenge in terms of monomaterials.
7) How far can paper replace plastics?
Barrier properties in paper packaging have come on significantly in recent years – so much so that some would argue they can now equal plastics when it comes to product protection. But can they really 'replace' plastics? Victoria Hattersley spoke to a few industry insiders to explore this question.
Once in a while, we're reminded that all of our plans and aspirations are dependent on basic conditions and assumptions that remain invisible – until they are threatened.
9) Reuse: a closer look at Coca-Cola Brazil's unique returnable bottle initiative
Coca-Cola Brazil's returnable bottle initiative is certainly unique – but how does it work, and what environmental and commercial benefits does it offer?
10) Nestlé to invest €1.68 billion in sustainable packaging
Nestlé announced that it will invest up to €1.68 billion to lead the shift from virgin plastics to food-grade recycled plastics and to accelerate the development of innovative sustainable packaging solutions.