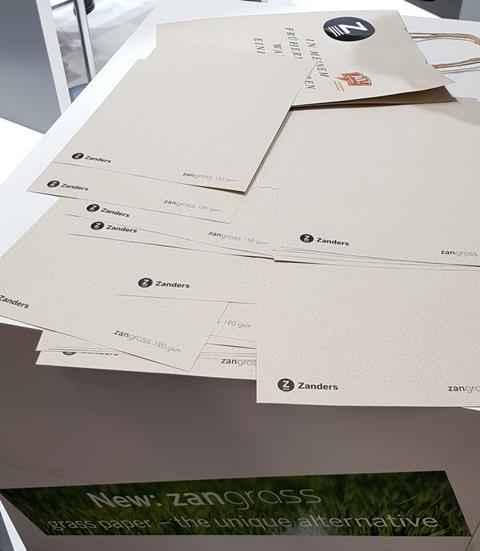 At FachPack 2018 Zanders is presenting 'Zangrass' – an uncoated, tactile paper with grass content with a substantial carbon footprint reduction relative to other papers. Offering both surface and substantive green credentials, grass content in paper is an increasingly attractive solution for sustainability-conscious brands, also exemplified by 'Graspapier' - a Sustainability Awards winner in 2017 by Scheufelen. The range (available in 120 and 150 gsm versions) contains between 20 and 40 per cent virgin fibres from sun-dried grass in the form of pellets supplied by Creapaper. Grass fibres are combined with bleached pulp.
The optical and tactile natural character of Zangrass is topped off by the uncoated, textured surface which advertises its own naturalness. More importantly, carbon emissions can be reduced by up to 75 per cent compared with pure fibre-based papers, and also the water consumption is lower. In terms of performance, Zanders attests to very good stability and processing properties. The series is suitable for flexo printing.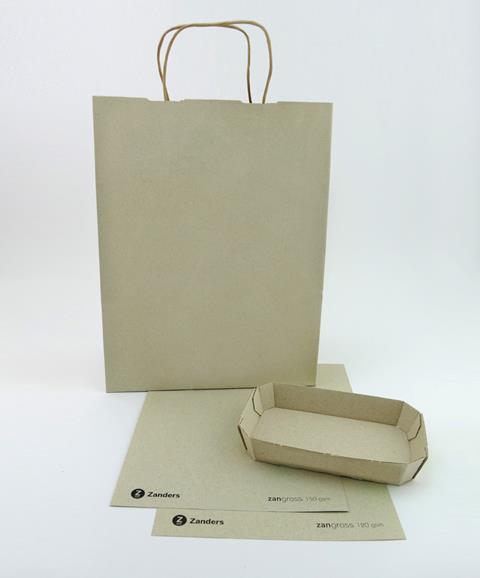 Speaking to Packaging Europe at FachPack, Zanders revealed that it intends to bring significant tonnage of its grass paper to market over the coming year and is conducting research on extending its range of market applications and expanding the product range to lighter and heavier weights. For the time being Zangrass is mainly selling into the organic / natural products segment.