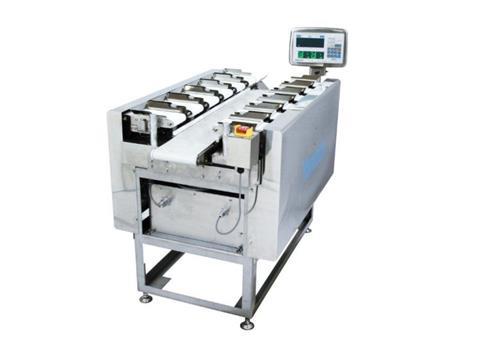 Yamato Scale Dataweigh UK is demonstrating the world-beating capabilities of its leading weighing machinery at this year's Meatup in May.Yamato is exhibiting at Meatup 2017 at the Arena MK in Milton Keynes to demonstrate the vital role that multihead weighers, checkweighers and table top weighers play in the meat packaging process.
Located on stand 625, the Yamato team will be showing visitors to the exhibition how its weighing technology, combined with expert sales and engineering support and spare parts availability, create a true one-stop-shop for meat processing and meat packaging solutions. Yamato will be showing off its I Series combination machine with metal detection and its I Series checkweigher machines. Also on show will be the Yamato table-top semi-automatic dataweigher (TSDW).
Compliance with the industry package of food safety/fail safe operation features is crucial. Yamato will be demonstrating how it achieves this throughout the production process. It will also be showing how it is possible to respond quickly to the changing compliance landscape regarding the recently introduced changes to the measuring instrument directive (MID) regulations.
"We're excited to be showcasing at the Meatup event," said Andrea Spencer, commercial operations manager for Yamato Scale Dataweigh UK.
"Many customers are interested in the processes and machinery that keep their lines running behind the scenes. This event gives us a valuable opportunity to engage with them and discuss how they can best achieve their objectives with Yamato's checkweighers and range of weighing machines.
"This year we are aiming to showcase how we can deliver a one-stop-shop solution in the meat processing and packaging sector."
More info: