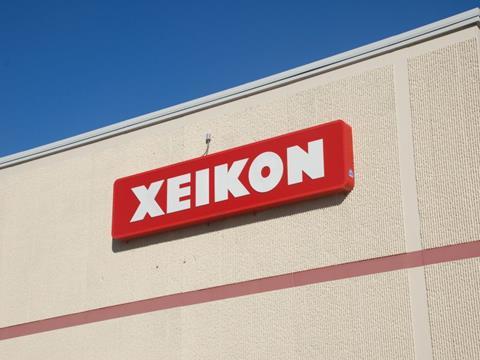 At the Xeikon Café North America, taking place now in Chicago, Xeikon unveiled a number of initiatives and new hires as part of the ongoing expansion of its North American organization.
The opening of the event marked the unveiling of Xeikon's new Innovation Centre, the go-to place in North America for an insightful and realistic experience of the Xeikon solutions. In addition, the company announced it has further expanded its North American organization with the appointments of Donna Covannon as Marketing Director Xeikon North America and James Achenbach as Technical Engineering Solutions & Sales Support. Lastly, Xeikon declared it plans to host a Xeikon Café North America event every year.
"We are excited to welcome Xeikon Café North America visitors to our new Innovation Centre," stated Benoit Chatelard, President & CEO Digital Solutions, Flint Group. "This is just one element of the continued strengthening of our North American organization to ensure even better services for our growing Xeikon community there. We are also pleased to introduce visitors the two new digital presses from our Fast Feline family, recently launched at Labelexpo Europe. These include the Xeikon PX3000 powered by Panther UV inkjet technology and the Xeikon CX500 powered by Cheetah dry toner technology. Both are ideally suited for the North American market."
The Xeikon Innovation Centre in Chicago is one of the few centres around the globe where people can fully experience the Xeikon solutions. The experience revolves around how printers can operate more effectively and more efficiently, going beyond only a printing press. It encompasses workflow, consumables, printing presses and converting equipment, and offers a broader spectrum of the production and business needs of printers and converters. The solutions hosted in the Chicago Innovation Centre cover all market segments Xeikon is addressing, more specifically Graphic Arts, Labels and Packaging. At the opening of the new centre, three digital printing solutions are displayed: the Xeikon PX3000, the company's first UV inkjet digital label press just launched; the Xeikon 9800 duplex electrophotography (EP) printing press for the Graphic Arts market that runs at the highest production speeds; and the Xeikon 3500 wide-web, high speed EP digital press geared for carton packaging markets as well as wall decoration and signage industry.
Xeikon is also reorganizing to provide dedicated, local sales teams for all markets it is serving, including graphic arts segments, labels and packaging – and it is making investments in dedicated marketing, solutions & services and business development resources. "We are delighted to have Donna and James joining us as part of this North American growth strategy," said Dave Wilkins, Xeikon VP Sales & Marketing US. "Both appointments are fundamental to the continuous expansion of our highly skilled and knowledgeable team dedicated to servicing the digital printing market in the U.S. and Canada. We look forward to them bringing their expertise on board and providing Xeikon customers with the highest levels of support and care."
Donna Covannon, an executive leader experienced in global marketing, will assume the role of Marketing Director North America. She will focus on extending the Xeikon brand in the graphic arts, labels and packaging segments throughout North America. Previously VP Market Development at Xerox Corporation, Covannon has held several leadership roles within the printing industry, including positions in business development, market development, product marketing, marketing communications, product and competitive training, sales & customer relations. Having lived in the States and Asia, she brings a broad international perspective to Xeikon's North American organization. She holds a Bachelor of Science in Marketing and Printing from the Rochester Institute of Technology and a MBA in International Business from the University of Rochester Simon School of Business.
James Achenbach will be responsible for Technical Engineering Solutions and Sales Support within the sales and marketing team in the States and Canada. Today converters and printers are searching for tailor-made solutions built around a digital printing press, rather than just installing a press, as these solutions allow them to strive for the highest efficiency and fastest turnaround. In support to the sales team, Achenbach will develop the tailor-made solutions and configurations to allow the customers get the maximum out of their digital printing investments.
More info: