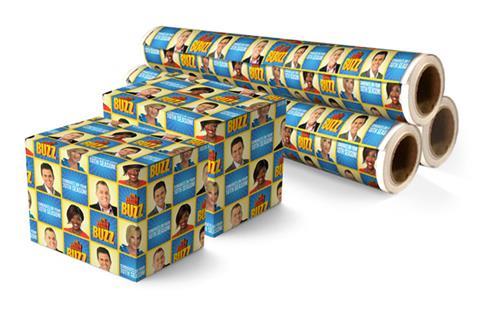 For companies that require both exceptional colour coverage and benchmark productivity from their digital presses, dry toner is the preferred technology. DME Delivers, a leader in marketing services, has recently installed its fourth Xeikon digital press, the Xeikon 9600, to produce the vibrant, high-quality, as well as quick turn, work their customers require.
DME has more than 30 years of direct marketing experience with a focus on lead generation and customer loyalty solutions for a variety of industries. DME's January 2017 merger with Premiums, Promotions and Imports (PPI) brings more than three decades of industry leading promotional and specialty advertising experience. "At DME, we have always focused on utilizing data and results to drive our customers' businesses. However, our company, products, solutions and services continue to evolve. While we maintain our focus as a marketing company, we are also building ad specialties capabilities and merging a wide format business," comments Kathy Wise, President of DME. "We are passionate about what we do. Our trick is to leverage people, as well as technology, to better match our customer's expectations."
Xeikon reliability drives purchase decisionDME's purchase of the Xeikon 9600 is their fourth Xeikon press. "We had so many impressions on our two older Xeikon presses that it made sense to invest in a new press," Wise explains. "We were looking for exceptional color and speed, as well as an improved front-end. We knew the Xeikon 9600 would meet our expectations. Personalized wrapping paper is one of the main products we run on our Xeikon machines. The Xeikon 9600 can print our Giftskins wrapping paper 50% faster than our older 5000 presses. Also, based on Xeikon's reliability, and great on-site tech support, we did not feel we needed the redundancy we have had in the past."
"There really is no replacement for our Xeikon presses. What I do on the Xeikon, I cannot do on any other machine. The Xeikon 9600 is great for long runs and it will accept most of the stocks we use. We plan, impose and aggregate our work. Simply said, it just runs," comments WiseWrapping up with exceptional quality
DME prints a lot of personalized wrapping paper on its Xeikon press, from consumer use 6- and 18-foot rolls to 100-foot rolls for retailers as well as corporate branding efforts. Much of the artwork includes photos and logos which require exceptional quality. "Using the dry toner technology, we see the great coverage and the color vibrancy our customers expect," remarks Wise. "We use a lot of toner on our paper, and we have not found inkjet to be cost effective or deliver the right level of quality." The Xeikon 9600 is fast – running at a top speed of 47ft/min, and DME's operators find the front-end easy to use. They run numerous jobs on large rolls which limits the need to stop for paper changes. And being able to rely on just one machine is much less expensive in labor and service charges than having to manage two. Wise estimates that DME has accrued 25% in cost efficiencies.
Fast response is critical"With our focus in customer retention, we must be able to respond quickly," notes Wise. "Our biggest driver is holiday related wrapping paper, as well as branding solutions for corporate gift giving. During the Christmas season, we receive requests that must be delivered the next day. It is surprising how quickly we can fulfill those jobs. Whether we need to create one small roll or 5,000 large ones, we just aggregate the work, RIP the jobs, and run them through the Xeikon 9600 quickly and efficiently. "In addition to their daily uses for its Xeikon 9600, the company always looks for unique product opportunities. DME will shortly experiment with white ink, as well as with thinner stocks. "As we integrate wide format into our company, we might also use our Xeikon 9600 for other products, like banners," Wise projects. "We are always looking for new products to differentiate ourselves, and we expect that the Xeikon 9600 will let us take advantage of those opportunities."
"I have a very strong belief that you use the right tool for the right job. Xeikon has proven over the years that their presses are extremely reliable, efficient and cost effective, with very sound technology. I would not hesitate to recommend that others invest in one," Wise concludes. "We've already bought four!"
More info: