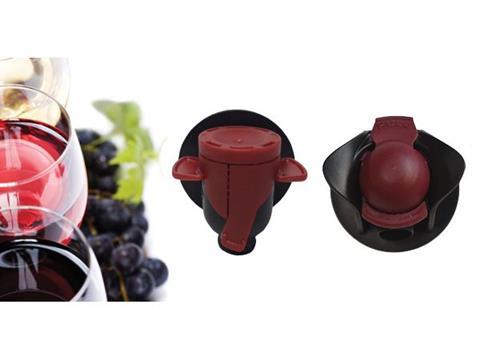 DS Smith Plastics, Worldwide Dispensers newest portfolio of liquid dispensing solutions for Bagin-Box packaging iterates its commitment of applying the latest technologies in the development of new products for a variety of markets.
Featured products include the debut of the Mustang™ dispensing tap in the European markets; a new line of their most popular VINIflow™ dispensing taps; Rapak Bag-in-Box bags and filling machines; and DS Smith Packaging equipment for outer cartons.
Highlights of featured products include: Mustang front-push dispensing tap – which enables effortless dispensing and a smooth and uniform flow. Mustang tap has the lowest oxygen transmission rate (OTR) in the industry which significantly extends the shelf life of oxygensensitive products. When used on wine bags, Mustang keeps it fresh for as long as four months after it is opened. This benefit makes the Mustang dispenser convenient for sporadic consumption at home or restaurants and bars serving wine by the glass.
Furthermore, the Mustang dispensing tap is suitable for Bag-in-Box formats and stand-up pouches.
A new line of the most popular VINIflow dispensing taps - for olive oil, juice and water will be on display. VINIflow offers convenient pouring, excellent oxygen transmission rate (OTR) and directional flow. VINIflow now has a tamper evident seal for additional security, and 25% improved OTR performance than the previous version. In addition, VINIflow is compatible with all types of bags for Bag-in-Box packaging in the market.
Visit DS Smith in Hall 10, Booth B02 C01.
More info: