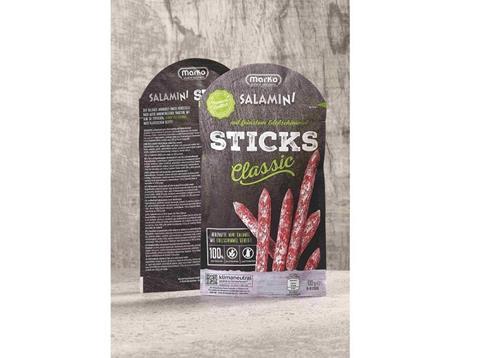 Launched in the Finnish market in February 2017, the Atria easy-open vacuum pack is unlike any other pack for minced beef.
Using Wipak's sandwich-printed BIAXER, together with a matt black SC XX bottom film, the pack is incredibly easy to open and does not require scissors or a knife – consumers simply pull the tab to peel open the package. Once open, the minced beef is easy to remove from the pack and can be transferred straight into a pan or a bowl for preparation, without the consumer having to touch the raw meat.
The vacuum pack uses over 50% less packaging material compared to traditional minced meat packages, and adapts perfectly to the shape of the product, which saves space during transport, in-store, in shopping baskets, in the refrigerator and in the bin. Furthermore, the beef is packed without the use of packaging gases.
Entries for the 2018 WorldStar Packaging Awards were judged in Rio de Janeiro, Brazil at the end of last year by a panel of representatives from 16 packaging associations, including members of the World Packaging Organisation (WPO).
All award winners will be recognised at a glamourous awards ceremony and gala evening on 2 May 2018, which will be held on the Gold Coast in Queensland, Australia, and will take place at the same time as the Australian Institute of Packaging's National Conference.
More info: