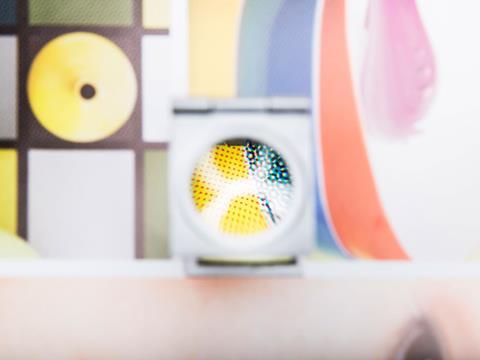 In a new series, Packaging Europe looks into the effects, both short and long term, of the COVID-19 pandemic on the packaging industry. Through talking to organisations of all sizes from across the value chain, we'll discover how the industry is dealing with this crisis and how it aims to come out stronger on the other side.
In this edition, we spoke with colour management specialists GMG Color.
---
How has corona impacted your business?
As with many other businesses, we've been impacted by the lack of ability to travel, meaning we can't go out and visit customers face-to-face. However, a lot of our work can be actioned remotely, including software installs and training, plus tech support and troubleshooting, like assisting with calibrations and setting up new profiles. We're really focusing on helping our customers at this time and continue to provide technical and account management support remotely.
Has your supply chain been impacted, or do you envisage such challenges?
We are a key supplier of Epson wide format devices - which we convert to high-quality proofing devices - plus the associated inks and parts. A small number of specific inks initially became scarcer, although we were able to keep our customers up-to-date. We have now increased our stock levels to ensure we are able to meet the surge in demand as production demand resumes. We also ensured we had a stock of the printers available at our warehouse should anyone require a new device. Levels of our GMG ProofMedia have remained stable as these are sourced direct from our headquarters in Germany, who ensured we had plentiful supplies immediately as the COVID-19 outbreak began. As you'd expect, supply of our software has not been impacted.
Have any of your employees been infected and how are they now?
No, we're pleased to say that none of our employees have been infected. Fortunately, the area where our office is based, in Norwich, hasn't been affected as badly as other parts of the country. We can appreciate why many of our creative agency customers in London took the decision to close their doors very early on, as the outbreak has hit metropolitan areas more severely.
What measures are you taking to ensure you meet these challenges?
The majority of our staff are working from home, and have been since the government advised us to. As we're running a remote proofing service from our Norwich office, to assist customers who can't access the devices in their premises, a member of our tech team is traveling to the office as and when customers require proofs. They are able to walk a short distance from their home and can remain isolated as only one member of staff is in the office at a time.
How do you see coronavirus impacting more generally on packaging / FMCG, and do you have any suggestions as to how the industry can mitigate these impacts?
We've been in regular contact with our customers, many of whom are serving the food and pharmaceutical industries with packaging and label products. One trend we've seen is the reduction of product lines being offered in retail stores and the focus on essential foodstuffs. Packaging printers are being asked to produce fewer variations of a packaging product, in order to increase speed to market. But brands still need their products to look consistent, and with this increased need for efficiency, now more than ever it's vital to get colours right first time. Fortunately, many of our packaging customers already benefit from GMG OpenColor's ability to produce accurate spot colours without the need for iterations. As fingerprinting is not required when using OpenColor, press profiling can be carried out using a standard colour bar, meaning no special trip is needed and no one is required onsite. Or if something changes on press, corrections can be made using our patented spectral prediction algorithms, again with no visit required.
Generally, when using GMG software, production continues fully colour-managed in an automated scenario with no decrease in quality - maintaining full production efficiency.
With the need to increase agility and speed to markets and customers, many in the industry will look towards short / bespoke production runs and invest in digital printers instead of conventional printing. This shift means technologies such as the GMG Multicolour solution become more appropriate, enabling the automated matching of colours across different devices and substrates.
An added complication of Coronavirus is the designers that packaging producers rely on may be working from home with limited access to resources, making correct colour management a potential challenge. That's why we've offered GMG ColorPlugin customers a free temporary license that they can use at home to get the benefits of this software when working within Photoshop at their home offices.
Are there any broader lessons about packaging that industry – or society – should draw from the pandemic?
The pandemic is forcing every business to reassess their business practices. What was effective and efficient beforehand, may no longer even be possible.
We can all learn from the packaging industry's ability to adapt quickly and use technology to overcome challenges during this crisis. Those with more streamlined printing processes using shorter production runs will form part of the model for the future. Multi-site operations will also succeed as they are better equipped to avoid outages. For example, Epson have manufacturing sites in China, Philippines and Malaysia, which enables better flows of supply.