AVAILABLE ON DEMAND
Event Overview
Are you interested in recycling and sustainability and how it influences the film packaging industry? Then we have the right webinar for you!
In this live event with Constantia Flexibles, Reckitt Benckiser and RecyClass you will have to opportunity to get insights into the world of recycling from all 3 different exciting perspectives.
Circular economy and recycling is a hot topic when it comes to packaging and in this webinar the focus will be on these two points. Constantia Flexibles will explain it`s complete sustainability approach. After that the main benefits and characteristics of film as a material will be presented and the development of the material throughout the years will also be touched.
The first guest RecyClass will go into the EU-Recycling guidelines and how it influences the current recycling world. They will also touch upon why mono-materials instead of mixed PO should be favoured and how currently the mono-PP recycling stream works.
Our other guest, Reckitt will talk about their sustainability product strategy with focus on their mono-PE products. On the other hand, they will explain their experience about the switch from multilayer laminates to mono materials.
To finish the presentation Constantia Flexibles will introduce their strategy and vision of recycling mono materials and also their Ecolutions application overview.
In this webinar, you will learn:
The sustainability approach of Constantia Flexibles and the recycling status-quo in Europe and in the emerging countries

EU-recycling guidelines explained by RecyClass and the importance of mono materials in the recycling streams

The perspective of a leading FMCG company -Reckitt- on recycling. Learn more about their drivers, commitments, and vision in sustainability

The strategy and vision of Constantia Flexibles of recycling with mono Polyethylene and Polypropylene
Meet Your Speakers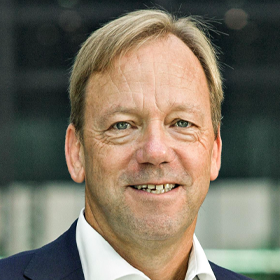 Achim Grefenstein
Senior Vice President Group R&D - Constantia Flexibles
Experienced Senior R&D and Innovation Manager in multinational companies of the plastics and packaging industry. Has been working in R&D, Application Engineering, Technical Marketing and Sales. Expert in Packaging, Polymer Processing/Extrusion/Recycling, Polymer Applications. Professorship in Compounding and Recycling at the RWTH Aachen University.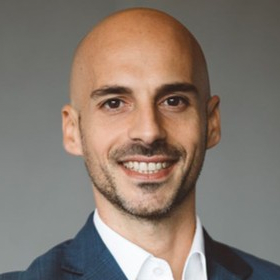 Fabrizio Di Gregorio
Technical Director - RecyClass
Has PhD in Industrial Engineering and Master Scientist in Environmental Science and Technology. Experience in the following topics:
- Assess and develop waste management and recycling strategies
- Develop Life Cycle Assessment for waste technologies and waste management scenario
- Expert in chemical recycling (plastic waste gasification - in particular in fluidized bed technologies- and pyrolysis) and syngas purification
- Assess and develop strategies in the field of packaging in the circular economy perspective (design for recycling, end-of-life treatment, recycling targets)
Author of several papers published in international scientific journals and Referee for peer-reviewed scientific journals in the field of waste management, plastics, resources and sustainability, recycling, LCA, energy and fuels.

Martin Settle
Senior Manager Polymer Science - Reckitt Benckiser
Speaker bio coming soon!







Meet Your Host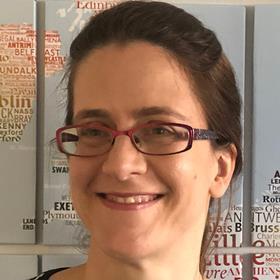 Elisabeth Skoda
Editor at Large - Packaging Europe
Coming from a background of translation and online news editing, Elisabeth has been with Packaging Europe since 2006, and in this time has developed a broad understanding of the packaging industry and an appreciation of the numerous innovations and developments that have come up over the years. As editor of Packaging Europe's new magazine Touchpoints, she has a keen interest in packaging functionality and the consumer experience.


Find out more about Constantia Flexibles

Constantia Flexibles is one of the world's leading manufacturers of flexible packaging. Under the guiding principle 'People Passion Packaging', 8,550 employees manufacture tailor-made packaging solutions at multiple sites around the globe. Many international companies and local market leaders from the consumer, personal & home care and pharma industries choose the sustainable and innovative products of Constantia Flexibles.