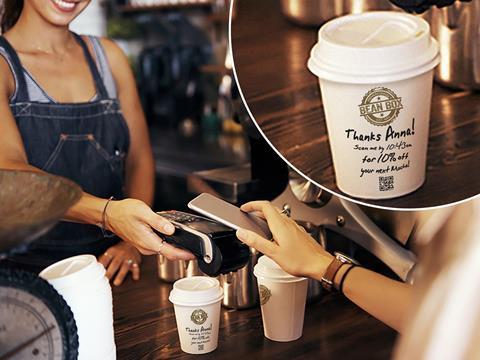 Connectivity throughout the value chain
In addition to digitising the production line, Industry 4.0 solutions are making it possible to digitise the entire value chain and make use of connectivity for production on demand. Manufacturers can now connect upstream to supply of materials and ingredients and downstream to logistics. The line knows when it is short of ingredients or if a spare part is showing signs of wear and tear. Likewise, the downstream logistics and distribution chain can be managed in real-time. The introduction of this type of connectivity and data will enable value chains to be optimised and restructured to make it easier, faster and more efficient to get products to consumers. When consumer needs change, the line is ready to adjust.
The advent of data produced by the line also enables other developments, such as serialisation and traceability. This technological advance can be used to protect against counterfeit products and guarantee safety in liquid packaging. For example, traceability technology is increasingly in demand by manufacturers working with aseptic production of sensitive products. Systems of this kind provide global end-to-end documentation of food safety and compliance, a must-have for businesses operating in this environment with ever-increasing legislative demands.
"In the pharma industry, they use serialisation in the fight against copy products. This is something we're starting to see in food and beverage manufacturing. In the growing category of health science, in the cross-field of food and pharmaceuticals, making sure that bottle content is genuine is a must. This is where a track and trace system that makes use of production data can help to secure authenticity," says Herve Bour, key market director, Food, Gebo Cermex.
Packaging evolution
According to a Smithers Pira report, digital printing is the fastest growing segment in packaging with a projected annual growth of 17 per cent in a market expected to be worth $19bn by 2019.
Monique Cohen concludes, "At HP, we don't see this trend slowing down anytime soon – in fact, packaging printing is HP GSB's fastest growing segment. Consumers continue to demand more engagement from brands, and one way this is coming to life is in packaging."