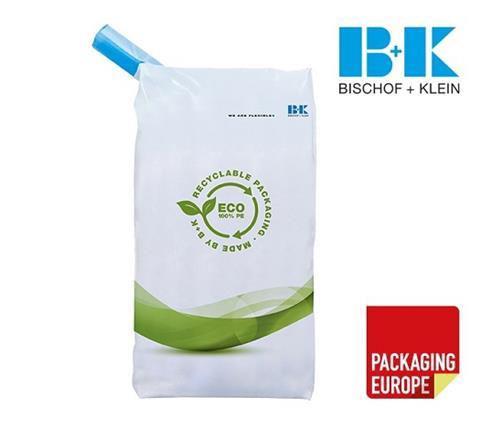 Event Overview
Tuesday 22nd February 2022 - 13:30 GMT | 14:30 CET
If you have already registered, please use the email log in. If you have not watched this webinar before, please register by providing the registration details required, allowing 24 hours for your confirmation email to arrive.
---
Find out how PE film packaging can offer an attractive alternative to paper sacks
Paper sacks, with or without a film layer as protection against moisture, only protect your powdered products against moisture for a limited time. Conversely, the B+K PowFlex® product range offers a ventilation option and provides long-term protection against moisture. This advantage ensures a much longer shelf life compared to paper bags even when stored outside without any plastic covering.
The product line includes form, fill and seal films and valve sacks, whereby both options offer easy opening features for end users' convenience. At present, B+K PowFlex® bags can contain up to 50% PCR (post-consumer recyclate) and are a sustainable alternative to paper bags. This webinar offers a deep-dive into the different solutions B+K has on offer, including:
B+K POWFLEX® FFS PACKAGING FOR POWDERED PRODUCTS
The ideal form, fill and seal packaging (FFS) is a highly ventable and dust-free FFS film with which even finely powdered products can be packaged securely and easily.
B+K POWFLEX® FFS EASY OPENING (EO)
Do you want convenience? Each sack section is provided with a tear-open perforation for opening the sack and forming a discharge opening. Optionally, an adhesive strip can be attached to the sack to close it again after only partial emptying.
B+K POWFLEX® FFS PCR
B+K PowFlex® is made of 100 percent PE and can be manufactured with up to 50 percent PCR (post-consumer recyclate). This packaging solution for industrial products is therefore an important contribution to a better circular economy.
B+K POWFLEX® VS FOR POWDERY PRODUCTS
The further developed B+K PowFlex® vs (valve sack) is a real alternative to paper valve sacks with a film layer in the building materials, chemicals and food industry sectors.
Speakers: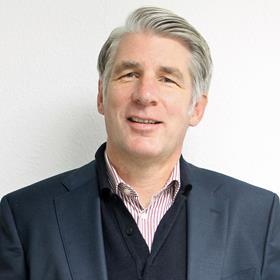 Erik Niehaus
Head of business unit and sales and marketing director
As head of the division and sales and marketing director, Erik Niehaus is responsible for the global Industrial Packaging division. Erik Niehaus has worked in various European and global management functions within the packaging industry for over 20 years. He is currently responsible for the three sub-segments of "chemicals/petrochemicals Europe I", "construction, food processing, white goods Europe" and "international". All of these segments supply industries with various PE-based bags and sacks as well as load protection products such as B+K's SmartFlex® stretch hood films. Since Bischof + Klein is well known as a driver of innovations on the market, the company is also setting current market trends in terms of sustainability issues such as PCR. However, B+K has also successfully met industries' constant demands to replace paper sacks with PE sacks, and to overcome the challenges involved in this, by implementing new technical features in plastic packaging.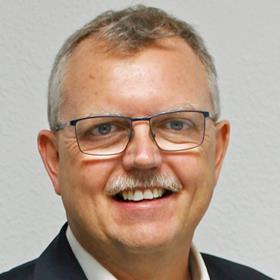 Karsten Wamhoff
Head of international overseas and export business
Karsten Wamhoff has been working at B+K's Industrial Packaging division for over 35 years. In his current role, he is responsible for the international overseas and export business, and leads the international sales teams.In this function, he is also responsible for developing the overseas markets for our product categories of PE open bags, FFS plastic bags, B+K PeelFlex® and products that are used for securing transportation and loads.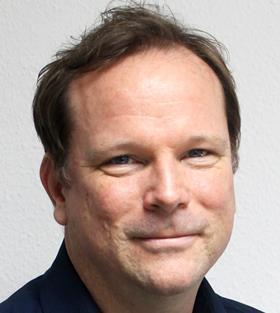 Frank Heermann
Technical Sales Service Engineer
Frank Heermann has already been working at the B+K-GROUP for over 20 years.With his wealth of experience and engineering degree, Frank has worked in various positions at B+K including product innovation and improvement. In his current role as technical sales service engineer, Frank supports the sub-segments of "chemicals/petrochemicals" and "food ingredients" by providing customers with technical advice.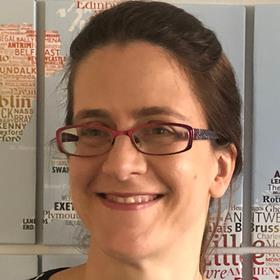 Elisabeth Skoda (Host)Editor - Packaging Europe
Coming from a background of translation and online news editing, Elisabeth has been with Packaging Europe since 2006, and in this time has developed a broad understanding of the packaging industry and an appreciation of the numerous innovations and developments that have come up over the years. As editor of Packaging Europe's new magazine Touchpoints, she has a keen interest in packaging functionality and the consumer experience.
About the Company
Bischof + Klein is a leading European full-service supplier of flexible product protection made of plastic. The winner of the German Packaging Award 2021 (in the logistics & material handling category) produces innovative and highly-converted industrial and consumer packaging as well as technical films for well-known customers in virtually all industries. As an alternative to paper sacks, plastic sacks are in high demand in industrial use. They offer reliable protection and longer shelf lives with increased efficiency and better recyclability.
The innovation centre at Bischof + Klein's Lengerich plant is an important hub for the development of sustainable film and packaging solutions. Plastics processing engineers, mechanical engineers, raw material suppliers and customers from all markets are constantly coming and going here. Common objective: the development of ecologically sensible products for an efficient circular economy.