Event Overview
Wednesday 23rd November 2022 - 9:00 AM (ET) | 3:00 PM (CET)


To compete in today's evolving European market producers must adopt manufacturing solutions that can meet the diverse regional needs of evolving consumer, economic and social demographics.
This means investing in flexible, adaptable, reliable solutions that will help expand production, diversify product lines and introduce new applications to market – while reducing costs and improving part quality.
In this webinar, you will learn:
Best practice solutions for PET packaging production that will give you a competitive edge

Latest trends in PET packaging for select beverage applications and how you can meet them

Husky's solutions for mid-volume production and how these can support your packaging goals
Meet Your Speakers and Host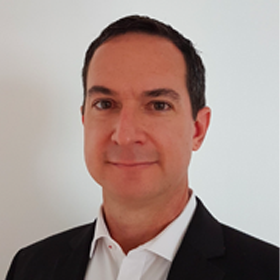 Javier Soros
Program Manager, Mid-Volume PET Solutions
Javier Soros holds the position of Program Manager, Mid-Volume PET Solutions for Husky Technologies™. Javier joined Husky in 2008 and since that time has held a variety of positions throughout the organization in the areas of business development, market analysis and customer relationship management. He holds a Bachelor of Mechanical Engineering from Universidad Simon Bolivar Venezuela and a Master of Business Administration, Finance from York University Canada.
Elisabeth Skoda
(Host) Editor - Packaging Europe
Coming from a background of translation and online news editing, Elisabeth has been with Packaging Europe since 2006, and in this time has developed a broad understanding of the packaging industry and an appreciation of the numerous innovations and developments that have come up over the years. As editor of Packaging Europe's new magazine Touchpoints, she has a keen interest in packaging functionality and the consumer experience.


Find out more about Husky Technologies™

Since 1953, Husky Technologies™ has been pioneering technologies that enable the delivery of essential needs to the global community with industry-leading expertise and service. A global leader, Husky is powered by teams of exceptional people in more than 40 locations with valued customers who operate in over 140 countries. By focusing on sustainably sourced feedstocks, material reuse and exclusive use of medical-grade polymers, Husky continues to be committed to enabling the circular economy now and into the future.