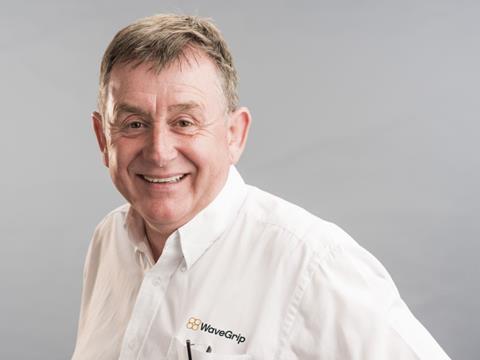 WaveGrip, manufacturer of innovative beverage multi-packaging solutions, has appointed Bill Robertson as Director of Engineering, further strengthening its leadership team as the company continues to focus on delivering the highest levels of service and support to meet the needs of the global beverage market.
In his new role, Robertson will assume responsibility for WaveGrip's global engineering operations, overseeing all WaveGrip applicator manufacturing, management of global OEMs and the onboarding of major customers.
With over 30 years of global engineering experience, Robertson joins WaveGrip from the bpi indupac division of the RPC bpi Group. Also, formerly Group Engineering Director for bpi, Bill has overseen the planning and implementation of over £30 million of new plant in the last seven years, including critical infrastructure projects and at the time, the world's largest and most advanced blown film extruder. He also played a key role in establishing various engineering service departments throughout the group, including the implementation of PPM systems, as well as establishing apprentice schemes to develop in house skill levels.
"After meeting the team at WaveGrip, it was clear to me that the company's vision of becoming the global leader for multi-packing beverage solutions was precisely the next challenge that I was looking for in my career," explains Robertson.
"Joining WaveGrip provides me with an exciting opportunity to use my extensive engineering experience to help fully realise the worldwide ambitions of the business".
As part of its growth plans, WaveGrip has also enhanced its commercial support in its key markets with the expansion of the account management teams in North America, Spain and the UK.
"WaveGrip is delighted to be welcoming Bill to our team," said WaveGrip Managing Director, Aaron McIvor. "The addition of an engineering leader of his calibre clearly demonstrates our commitment to scale the business with the right levels of technical support, while our strengthening of the commercial team will ensure we can meet the growing demands of our sales pipeline within the global beverage market".
More info: