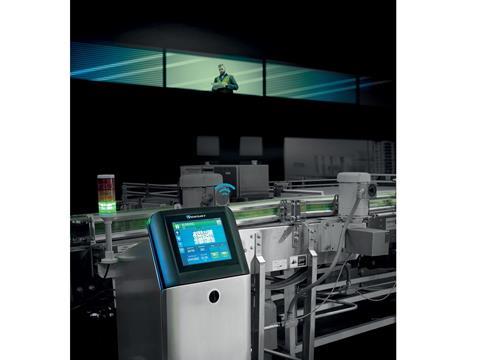 Laser marking systems continue to play a key role in high speed, high throughput operations, and the new Videojet 3640 CO2 Laser has been engineered to process complex codes at the highest speeds with the industry's widest mark field. Suitable for harsh environments, where dust and humidity are a challenge, the 3640 CO2 Laser will meet permanent marking needs well into the future. Up to 2,100 characters per second and 150,000 products per hour can be printed and, as with the Videojet 1860, customers can take full advantage of VideojetConnect™ remote service.
Stephen Hayes, UK & Ireland Country Manager at Videojet Technologies, comments: "At Videojet we continuously strive to improve our customers' operational performance and productivity through our advanced solutions and we are excited as always to be demonstrating the latest CIJ and Laser technologies at our stand at PPMA, in addition to our advanced Videojet Remote Services. This will give us the opportunity to demonstrate first-hand the features and benefits that will enable our customers to increase uptime on the line and to have the confidence to leave coding and marking operations to this world-class technology."
Visitors to the stand will be invited to see the technologies from Videojet's wider portfolio, including; continuous inkjet (CIJ) printers, thermal inkjet (TIJ) printers, laser marking systems, case coders and label print and apply (LPA) systems. Each system is designed to complement the industry's most dynamic production lines running a variety of products, including cartons, cans, bottles, labels, cases and other packaging materials. Also featured will be software and networking advancements designed to maximise productivity.
Visit Videojet Technologies Ltd in Hall 5, stand C70.
More info: