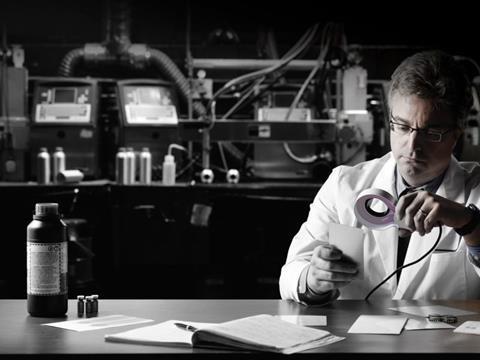 Videojet Technologies has launched iQMark™ - a supplies brand developed to enable its customers to meet their corporate social responsibility (CSR) goals, at the same time remaining compliant with ever more stringent governmental and industry regulations worldwide.
With more and more countries developing regulations based on GHS and REACH, and certain industries developing their own standards that are often more stringent, CSR goals and regulatory compliance can find themselves in conflict where supplies are concerned. Corporations and brand owners want to be viewed in a positive light by their consumers, so there has been a redefinition in the bottom line to include their contributions to social responsibility. Companies are expected to "give back" to their employees, the communities in which they work, and the world at large and corporations are in turn pushing their suppliers to help them meet these goals.
As a result, Videojet has launched iQMark™, a supplies brand that helps customers to identify products such as inks and fluids that best align with their own CSR goals while remaining compliant with governmental and industry standards. The range is comprehensive, with some 30 inks already designated with the iQMark™, and Videojet ink development experts are consistently adding to that number through enhanced research and product development initiatives.
Sherry Washburn, Business Unit Manager, Supplies, at Videojet Technologies, said: "The proliferation of requirements our customers have to consider continues to grow exponentially, and we see it as our responsibility as a supplier to support them as closely as possible where CSR and compliance are concerned. iQMark™ will simplify the way supplies are ordered in terms of how they fit in with individual CSR goals and we are committed to working closely in partnership with our customers to make the process as seamless as possible.
"For example, our iQMark™ V463 ink was formulated to meet the strict Japan ISHL Class 2 Organic Solvent list and compliance with the European Printing Ink Association (EuPIA) Exclusion List, while our V930, a low VOC (volatile organic compound) cleaning solution, was developed specifically to meet the South Coast Air Quality Management District (SCAQMD) regulation requiring low VOC cleaners to improve air quality. Ink safety data sheets and specification sheets are also available to identify which industry standards and certifications specific inks meet – all of which are in the public domain – and our experts are always available to give professional advice at any point in the process."
Over a quarter of new Videojet supplies development in recent years has had corporate responsibility alignment as a component of the product wins and the team is constantly monitoring to ensure products meet stringent requirements throughout their lifecycle. The launch of the iQMark™ brand will further enable the company to communicate with its customers by using common terminology, helping them to identify those supplies that meet the most commonly asked for objectives.
Regulations are necessary to identify and agree upon standards to make the world a safer place, and therefore compliance in all areas is at the very top of Videojet's agenda. The challenge has been to balance these requirements with the CSR goals of its customers and iQMark™ is the culmination of the company's considerable efforts in this area.