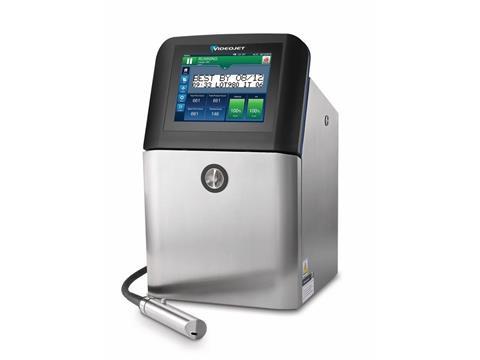 Videojet Technologies, a global leader in coding, marking and printing solutions, has released a new PROFINET Workflow Module for the Videojet 1860 continuous inkjet (CIJ) printer. PROFINET is an open Industrial Ethernet Standard for automation, transmitting data between numerous devices.
Previous Videojet VOC research has shown that increased productivity and reduced downtime is a key factor in most production environments. Manufacturers live in a world where uptime and continuous improvement are directly reflected in their metrics, and the need for accurate communication is important due to high operational costs and high productivity requirements.
Now with a new PROFINET Workflow Module, the enhanced Videojet 1860 CIJ printer can help to minimise the frequency of unplanned downtime by gaining an overview of machine status in a short period of time, offering real-time performance and communication exchange for automated applications. The new workflow module provides the capability for high-speed message exchange between the Videojet 1860 CIJ printer and PLC, offering ease of installation for manufacturers with industrial protocol experience.
A PROFINET user can connect more than one Videojet 1860 CIJ printer to one IO controller via PROFINET switches, and over the network. This offers manufacturers several benefits, including maximum flexibility for tailor-made plant concepts, more efficiency and optimal use of resources, and high performance to help boost productivity.
This new Workflow Module is now available on the Videojet 1860 CIJ printer, designed to provide a smarter way to print. With its integrated on-board intelligence and communication capabilities, the 1860 CIJ printer delivers superior uptime, and offers predictability and productivity for manufacturers today, tomorrow and in the future.
Mithun Ramachandran, CIJ Business Unit Director at Videojet adds, "The predictive capabilities of the 1860 CIJ printer, along with the benefits of the new PROFINET Workflow Module, enables manufacturers to minimise the frequency of unplanned downtime and increase productivity through an enhanced CIJ printer."