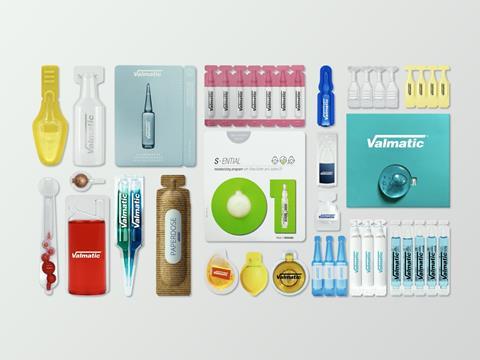 In this edition of the Spotlight, Valmatic Srl walks us through the automatic line it will present at interpack 2023, from the VAL56 form-fill-seal machine to the compact Valpaper70, which is set to produce FSC-certified pouch packaging.
Valmatic's automatic line, already installed in many pharmaceutical and cosmetic industries, will be exhibited at the INTERPACK fair in Dusseldorf.
During the international INTERPACK fair, Valmatic Srl will present the new VAL56: a compact and complete automatic thermoforming and filling machine, born as the result of many years of experience in the packaging sector. Equipped with cutting-edge electronics, the VAL56 machine is compact and fast. It produces thermoformed unit-dose and stand-up packaging starting from green PCR mono-material like PET, PE, and PCR plastic films or paper.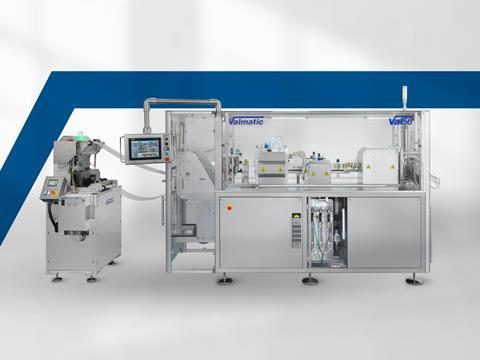 The VAL56's layout includes all the stations needed to form, fill, weld, and cut different types of single-dose products. The operators' panel box regulates the filling system and allows the filling of different textures of products such as liquid, gel, cream, and powder in single-dose containers from 0.20 ml to 150 ml.
VAL56 is also a competitive and fast automatic line that, thanks to its 40 strokes per minute, offers constant productivity that meets every client's needs of manufacturing, customization, private label, and contract packing.
VAL56 is complete with thermoprinter machine V50, a printer machine that prints on-line on the front and rear side with an autotuning system for centering the artwork to ensure independent production. Valmatic's entry-level machine, VAL56, was designed to fit in small manufacturing areas that require high productivity without overlooking the adaptability of the production. A single-model machine that can produce different sizes from 0.20 to 150 ml, VAL56 can be used in all kinds of industrial fields as the pharmaceutical industry as well as in the cosmetic industry, or in the household industry.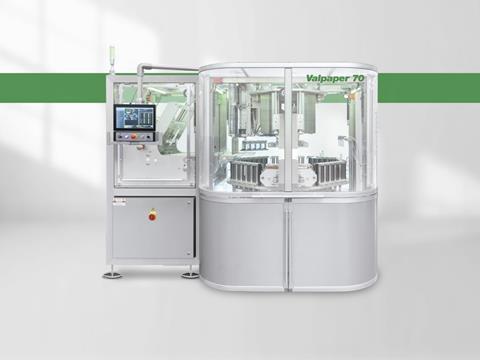 Valmatic® will present at interpack 2023 its newest range of machinery, Valpaper®.
Valpaper®70™ will be presented at the event as a cutting-edge, compact machine that is designed to produce eco-friendly Valpeck pouches with a capacity of 30 to 100 ml, all made from paper.
From Valmatic's high technology experience, Valpaper® is born; a new range of machinery able to produce sustainable packaging solutions in paper with characteristics of flexibility, versatility, and high speed. The Valpaper® 70™ is the first product of this line, with an innovative and compact layout, and is the entry-level option for producing Valpeck™.
Valpeck™ is a type of innovative packaging and is a single-dose stand-up pouch with a 30-100 ml capacity, made from recyclable FSC paper. These packages provide the ideal solution for the environmentally conscious consumer who seeks sustainable options. The Valpecks are stand-alone, ready for the cold chain, and help reduce waste, thanks to Valmatic's innovative design that allows the use of all the content, whether it is food, cleaning products, or personal care items.
Valpaper® 70™ operates with an alternating and rotary motion, making it capable of fast and repetitive production speeds. It consists of eight automatic stations mounted on a rotary structure, with a compact layout and low pneumatic and electrical consumption, ensuring sustainability and savings.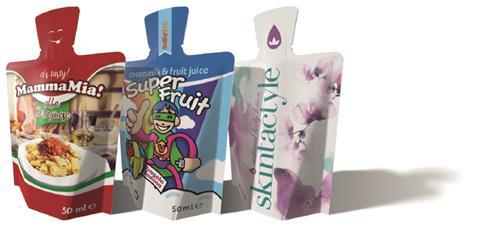 This content was sponsored by Valmatic Srl.