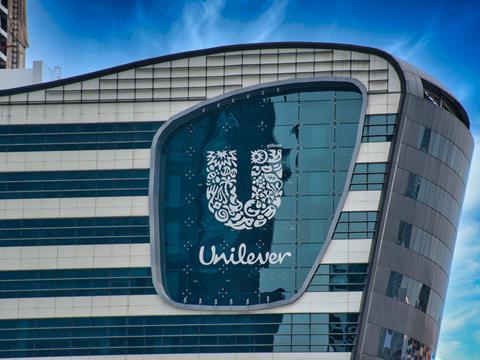 Last year, Unilever says that it became the first major consumer goods company to commit to an absolute plastic reduction across its portfolio. By 2025, the company projects that it will have halved its use of virgin plastic by reducing its use of plastic packaging by more than 100,000 tonnes and accelerating its use of recycled plastic.
One year on from these pledges, Unilever has released an announcement on its progress. The company claims to have stepped up its use of post-consumer recycled (PCR) plastic to around 75,000 tonnes, which is over 10% of its entire plastic footprint, against its 2025 goal of using at least 25% PCR. Unilever expects its use of PCR to double in the next 12 months.
The company has also launched new innovations to reduce its absolute use of plastic, such as recyclable paper-based ice cream tubs which will reportedly save about 4,500 tonnes of plastic.
In terms of research, Unilever has continued to 'test, learn and refine' new business models linked to reusable and refillable packaging, and now has dedicated teams to scale work in this space. Today, Unilever shares its learnings on refill and reuse models.
From its numerous reuse and refill trials, Unilever has learned that it favours simple systems that minimise barriers to entry, provide an additional benefit, and limit the consumer behaviour shift. In the hopes of accelerating the transition to a circular economy and further reducing the use of virgin plastic, Unilever now has dedicated teams looking at scaling new business models.
Alongside these initiatives, the company has also developed country-specific roadmaps with the aim of achieving its goal to help collect and process more plastic packaging than it sells.
Alan Jope, Unilever's CEO, says: "Throwaway culture and throwaway business models continue to dominate our lives and damage our planet. Despite challenging conditions, we must not turn our backs on plastic pollution. It is crucial that we – and the rest of the industry – stay the course, cut the amount of plastic we use, and rapidly transition to a circular economy."