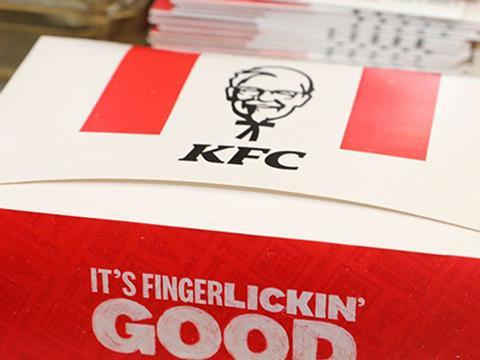 At the end of Q2 2021, UFLEX announced a host of noteworthy products and solutions across its various businesses, including a new mono-material pack for a global premium chocolate brand and a paper-based pharma solution for Procter and Gamble's Vicks brand.
For the chocolate brand, UFLEX developed a BOPP film-based, mono-material laminate structure with cold seal for the Indian launch of its one of its products.
Delivering various sizes of the chocolate wrapper for the product's launch, this mono-material structure aims to make recycling easier, and help the brand move closer to its sustainability goals.
The company has also created a paper-based structure for Vicks Action 500, which features a structure comprised of 40 GSM OLB paper, LDPE and Foil.
This particular format uses emerging high-energy curing chemistries, a low migration product system that supports cross-linking of inks, and high gloss coatings.
According to the company, the cross-linking reactions ensure scratch resistance, chemical resistance, and colour fastness. UFLEX also says that this overall process produces no carbon emissions.
Meanwhile, at the company's chemicals division, a new water-based synthetic adhesive technology has been revealed. FLEXBOND SF WET LAM–1178 is designed for side pasting and inner liner pasting in cartons and can reportedly be used on all standard nozzle and roller applicators.
This adhesive is suited for use on various laminated substrates like BOPP, PET, and metalized PET with paper board; and is designed for 'side and bottom sealing of mono carton' while being compatible with automated high-speed mono carton making machines. The solution has already been utilised by KFC, MDH Spices and others.
In the anti-counterfeiting space, UFLEX's holography business has developed holographic lidding foils with a special invisible ink.
This offering was conceived, developed and engineered to increase the degree of difficulty and prevent duplicity but at the same time make it viable for the current application set-up at the user end.