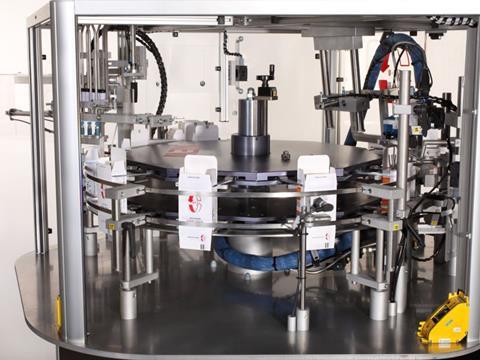 At interpack, cartoning machinery expert UET presents the cartoner type Compact 5 suitable for pharmaceutical companies and a Compact 3/S for perfume miniatures.
What makes our machines so special is their quality, compact design, robustness and flexibility thanks to the universally adjustable size star Stella 68. This patented size star system reduces change-over time to approx. 20 minutes. The machine design may incorporate a fully automated leaflet inserter for user information and a printing system. Plus - particularly important for pharmaceutical packaging - all current, reputable systems (Antares, Laetus, OCS, Optel, PCE etc.) for serialization and track & trace can be integrated seamlessly.
Find out more and visit the company in Hall 14 atBooth B32.
More info: