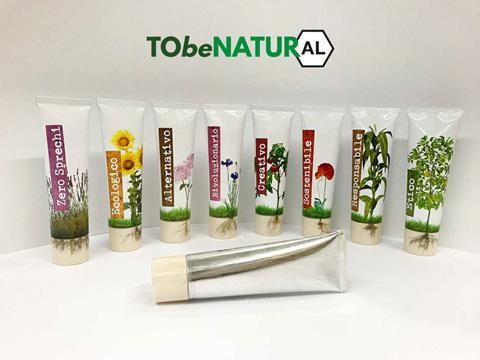 ToBeNaturAL lends itself to all digital printing processes on aluminium, including traditional offset printing and ToBeUnique, the exclusive Favia digital printing technique that involves both the aluminium tube and the capin a single process. For quality graphic rendering, the uniqueness of the ToBeUnique print is considered a valid anti-counterfeiting solution.
It is also possible to implement StealthCode® technology with ToBeNaturAL, a code invisible to the human eye that can be detected through a special free mobile app, available in the official iOS and Android stores. With this smart solution, any part of the tube can be scanned to be redirected to exclusive digital contents, such as a video, text, landing page or survey. As a result, StealthCode® makes secondary packaging superfluous and turns green packaging into a digital communication tool, with a big difference compared to a QRCode: it does not disturb the graphics and is impossible to counterfeit.
This content was sponsored by Tubettificio Favia.