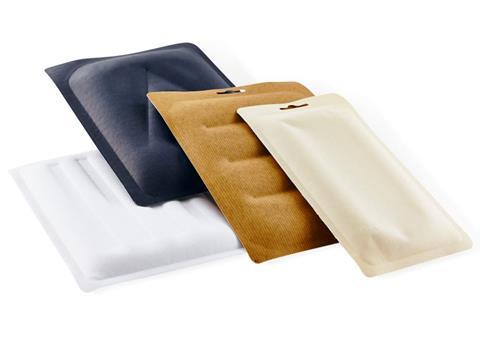 Flextrus, a leading European player in the manufacture of flexible packaging solutions, is tapping into the consumer trend for artisan, natural-looking packs with its PaperLite® option for chilled foods and cooked meats.
PaperLite is a unique, thermoformable paper-based material that can be used in combination with a range of Flextrus' lidding films to deliver high levels of pack integrity, performance and process efficiency to customers.
The natural paper packaging offers stand-out shelf appeal and presents food as healthy and high quality, whilst also attracting environmentally-conscious consumers who look for packaging that is sustainable.
Cliff Gorst, UK and Eire Sales Director, said: "The modern consumer engages with natural, artisan packs that are simple in design yet convey a multitude of messages to consumers. Our PaperLite solution combines this in-demand traditional look with cutting-edge technology that delivers in terms of product protection and production efficiency."
PaperLite is a fibre-based material that is FSC certified and enables a reduction in the use of plastics for packaging. It allows for lightweighting compared to standard polymer-based materials, enhancing its environmental credentials further.
It has been developed specifically for shallow trays and packs can be customised according to a customer's exact specifications for functionality, convenience features and advanced flexo printing demands.
The material runs on standard packaging lines and demonstrates excellent capabilities on existing form, fill, seal machines. It is ideal for high quality flexo printing and advanced graphic reproductions to deliver outstanding visuals and branding for retailers and brand owners.
Mr Gorst added: "Meeting consumer demands for pack convenience, such as easy opening and reclosability, is key for successful processed meat products. At the same time, offering products in packaging which provides an image of high freshness, healthy content and superior quality enables us to tap the premium end of the market. "Our PaperLite solution responds to these needs whilst providing a pack that protects and preserves food to a high standard to provide an extended shelf life and reduce food waste along the supply chain and in the home."
More info: