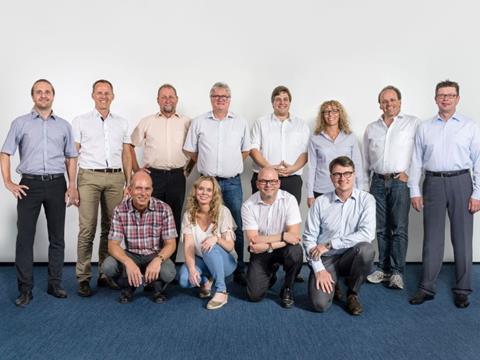 Trelleborg Sealing Solutions will present solutions for the beverage and liquid food industries to ensure tastes and flavors "remain absolutely pure" at the drinktec 2017 trade show in Munich, Germany.
The seal developer, manufacturer and supplier will be showcasing its range of sealing systems and materials, which ensure the safe, reliable and hygienic filling and packaging of drinks and dairy products at the event taking place between September 11 and 15.
Visitors to Stand 549 in Hall A3 will get the opportunity to 'meet the experts' and learn how Trelleborg employs the principle of hand-in-hand engineering to produce tailor made seals – from initial concept to the final product.
The decisive factor for the filling of alcoholic and non-alcoholic drinks or the packaging of dairy products such as yoghurt or cream is that the plant and equipment has safe, reliable and hygienic sealing systems.
At drinktec 2017, Trelleborg will demonstrate how, with high-quality engineering, it accompanies the customer from initial design via the prototype to a complete solution including custom-delivery if required. The sealing specialist also offers technical advice, ensures product maturity and provides project management, spare parts and plant maintenance – all from a single source.
Carsten Stehle, Managing Director of Trelleborg Sealing Solutions in Germany, said: "For us the beverage, dairy and food industries are key markets in which our sealing solutions can ensure safe and reliable filling and packaging with high standards of hygiene. For our experts, drinktec is the ideal platform where they can meet decision-makers in these various industries, find out more about their current needs and develop individual solutions to meet these requirements.
"At present, the beverage industry is faced with major challenges as far as filling and packaging are concerned. With so much diversity in drink and dairy products currently, different types of beverages have to be filled by a single plant. It is very important that the aromas do not become intermixed – this applies especially to smaller producers, for example micro-breweries which make varieties of craft beer with different flavors, such as fig, grapefruit or coffee."
Martin Krüger, Area Sales Manager Industrial at Trelleborg Sealing Solutions in Germany, said: "The carryover of flavors is an issue that can arise in a filling plant when different drinks or dairy products pass through the system one after the other. For tastes and flavors to remain absolutely pure, the seals in the plant need to fit perfectly and must meet the highest standards of hygiene. This also means that there mustn't be any 'dead space' in the system where liquids can collect."
Trelleborg will talk about how it uses Finite Element Analysis (FEA) in order to simulate the behavior of molded parts during installation and in actual usage to improve the function of the seal even before production of the prototype, as well as allowing a number of simulated design options. The technique can also facilitate the early detection of dead space in a plant, so that deposits and possible bacteriological contamination can be avoided – a filling plant with no dead space requires fewer cleaning cycles.
Whether the product is a standard part in ethylene propylene diene monomer rubber (EPDM) or complex molded component made from specialist materials such as Isolast® perfluoroelastomer (FFKM), Trelleborg has design competence for every sealing application encountered in a filling plant.
More info: