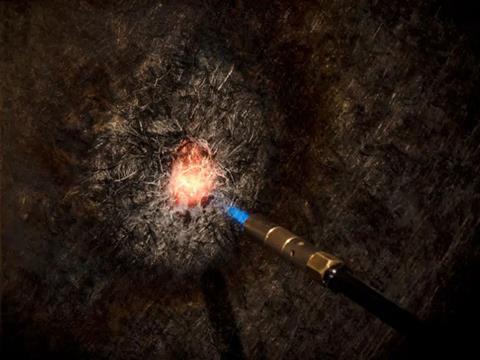 Trelleborg's applied technologies operation is launching a new lightweight, fire-resistant material as part of its ongoing agreement with CFP Composites to make Soteria FR1500 available in Europe.
The company reports that its new material is flame-resistant to +1500 OC for up to seven hours, and has a cryogenic performance rated to -192 OC, which it says provides customers across Europe with a wider material choice.
Kerry Lyons, global business manager for Trelleborg's applied technologies operation in Rochdale, England, says: "We are very pleased to launch Soteria FR1500. This innovative material fits perfectly alongside our existing range of solutions for vehicle manufacturing, giving customers a lightweight, protective material."
Trelleborg's Soteria FR1500 material has a density of 1.28 g/cm3 and reportedly offers protection against fire for up to seven hours, with trace smoke and toxicity emissions.
Sheets can be bonded or mechanically fastened to cover larger surface areas and machined to a specific shape using traditional cutting tools. Trelleborg says that Soteria FR1500 is easy to transport and install, making it suitable for both new and upgraded applications.
Simon Price, managing director at CFP Composites, says: "CFP is excited to expand its strategic partnership with Trelleborg's applied technologies operation. We look forward to working closely with the team to provide FR1500 on short lead times."