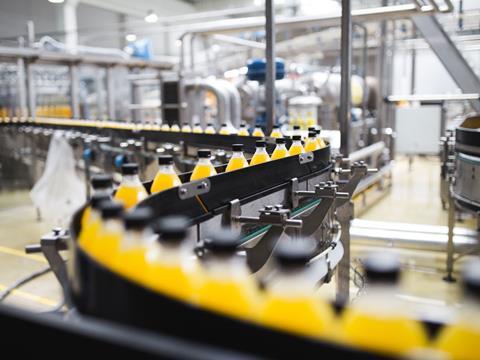 Organisations across Europe are reporting shortages in ethanol and n-propanol due to the increased use of these ingredients for sanitary purposes during the coronavirus crisis.
These ingredients are key inputs into the production of printed packaging inks and other materials, like varnishes, which, in turn, are vital in the production of consumer product packaging. The printing industry argues that the use of these inks and packaging materials helps ensure food and pharmaceutical products, among others, reach the consumer in the best and most useable condition; whilst allowing the packaging to inform consumers about a product's contents, how it should be used and, critically, maximise product condition and shelf-life.
The UK printing industry supply chain, in particular, is calling upon the UK Government to ensure the necessary supplies of ethanol, n-propanol and other relevant raw materials are maintained for the ink and printing industries so they can fulfil their role in producing food and other essential packaging throughout the COVID-19 pandemic. As things stand, members are reporting that things will come to a head within a matter of weeks, not least because of increased demand for food and other products, and hence increased packaging demand.
Availability issues are reportedly arising because ethanol, along with other industrial alcohol solvents like n-propanol, is also used in the production of disinfectants and sanitary products such as hand gels. With the obvious increased demands for sanitary, medical, and pharmaceutical products as a response to COVID-19, resources are increasingly being diverted into this area, apparently at the expense of other sectors and products. There are even concerns some countries are considering introducing a restriction of ethanol, limiting supplies exclusively for health/pharmaceutical purposes.
The industry says that while a robust response to COVID-19 is understandable, if allocation of resources is diverted entirely in the health/sanitary product direction, there will inevitably be knock-on effects elsewhere, including on vital printed packaging for food and pharmaceutical products.
Tom Bowtell, CEO of the British Coatings Federation said: "In the past few days, BCF members have reported that prices for ethanol and n-propanol have risen by up to 350% since last week, adding thousands of pounds a week in additional material costs. There are greater concerns that supplies will dry up completely in future.
BCF has already been in touch with officials at BEIS to make them aware of members' concerns and how these shortages of supply may affect the availability of food packaging and packaging in other critical areas, like pharmaceutical products."
Debbie Waldron-Hoines of European Flexographic Industry Association (EFIA)commented : "While it is understandable that measures are being taken to ensure a robust response to the COVID-19 outbreak, we also need to make sure that the baby is not thrown out with the bathwater. Ethanol is a vital raw material for printing inks used for Flexible Food Packaging, a vital part of the food supply chain. We urge the UK Government, and governments across Europe, to take action to ensure supplies of essential raw materials continue to be made available for the purposes of essential packaging manufacturing."