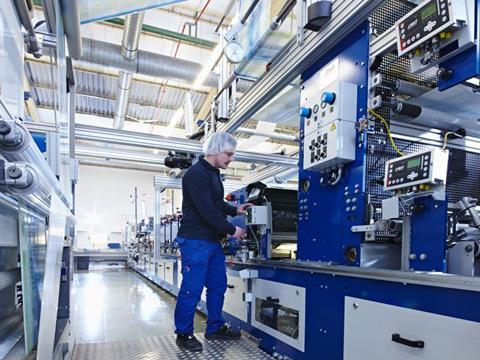 Film and packaging specialist Bischof + Klein's hygiene management system has now been re-certified according to the BRC (British Retail Consortium), the global standard for packaging and packaging materials level 5.
On switching to this internationally recognised standard, the company scored the top rating of AA at both of its German plants in Lengerich and Konzell.
According to Robin Krumme, the head of quality management, this outstanding result has generated an extremely positive response from customers: "Forward-looking quality management contributes to long-term success on our highly competitive markets." Thanks to this successful BRC certification, the hygiene management system has been extended to form a holistic management system for hygiene and product safety. This is always focussed on the safety of the end consumer. "That is an overwhelming success."
Back in 1990, Bischof +Klein became one of the first companies in the packaging industry to establish a QM system in compliance with the DIN EN ISO 9000ff series of standards. Since then, the company has kept pace with all standard revisions; in logical consequence, it successfully underwent re-certification according to the current DIN EN ISO 9001:2015 standard in the autumn of 2017. This new revision of the quality management standard focuses on weighing up opportunities and risks along the entire process chain, something that has been established for a long time at Bischof + Klein, and takes stakeholders' expectations into consideration.
In Bischof + Klein's modern laboratories, all products are also subjected to stringent testing to ensure the specified quality. The demanding legal requirements, particularly those arising from the German Food and Feed Code, are ensured by the regulatory affairs department. Robin Krumme: "Packaging equates to product protection, product safety and therefore also the safety of the end consumer."
More info: