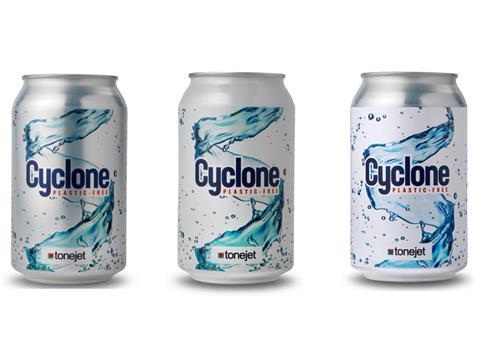 This total system approach enables our customers to work with blank cans from any source, with no need to pay for pre-cleaned or washed cans.
Alongside this Tonejet has released a new bright-white primer fluid, allowing our customers to produce outstanding high contrast images with brighter whites and punchier colours than could previously be achieved with factory-supplied white cans.
Tonejet bright-white primer achieves the same results whether used with brite (clear-varnished aluminium) or white cans, meaning that Tonejet's customers no longer need to purchase blank white cans and can standardise on brites.
During the recent can shortage, blank white cans have been harder to find and hence more expensive than brites, with some can makers considering stopping production of white blanks in the future.
Tonejet's most recent installation at Bevcraft in Peterborough, UK is coming online and decorating 330ml cans for the European market. Bevcraft, Solucan (Canada) and others like them offer craft brewers and big brands alike unprecedented supply chain flexibility.
New can designs are turned around and produced in days rather than months at a lower cost than sleeves or labels, whilst preserving the infinite recyclability of the aluminium can.
This content was sponsored by Tonejet.