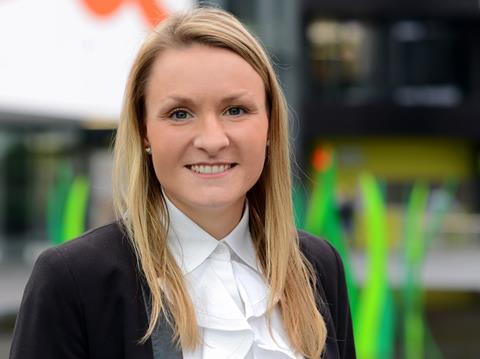 3. Can you tell me about the key trends influencing the industry and exhibitors this year? How do you address these issues and continue the conversation as an exhibition?
The three mega-trends in the packaging industry that are reflected at FachPack this year are digitalisation, sustainability and design. A year before the fair, we started gathering materials on these key themes in the form of industry articles, infographics and videos in our new newsroom on the FachPack website and sharing them via our FachPack Twitter channel.
These subjects will play an important part at many exhibition stands at the fair in September, as well as being seen and heard in the supporting programme. For example, there will be presentations in the new TechBox Forum in Hall 3 on "Digital twins", "Intelligent packaging carriers" and "Data security on packaging lines". A presentation in the PackBox Forum in Hall 7 will look at "sustainable trends in European packaging", for example. Hall 7 is also host to the Marketplace: "Sustainability and plastics – no contradiction". The new Hall 8 will focus on packaging design. Some 80 companies will introduce premium packaging options or offer solutions for package printing and finishing. A special show organised by bayern design will present around 30 innovative packaging exhibits.
4. Are there any particular new highlights (for example conferences, sessions, dedicated areas) you would like to mention?
FachPack is known for its attractive and extensive supporting programme, with special shows on specific topics, a range of lecture forums, lounges and the established German Packaging Award.
Special highlights this year are the new Hall 8 that was mentioned earlier, which has been given a refined black-and-white design, with the special show on premium packaging. The popular PackBox forum, which had an audience of more than 4,000 at the last FachPack in 2016, has grown further still, with the TechBox forum in Hall 3. This is where prominent industry partners will give presentations to share knowledge on packaging and labelling technology, intralogistics and packaging logistics, and professional discussion will be welcome.
The European trade and professional associations pavilion in Hall 6 is also new this year. Some ten professional associations and other entities representing professional interests in various European countries (e.g. Poland, the Czech Republic, Hungary, Latvia, the Netherlands and Austria) will be presenting in the open and inviting special exhibition area, and will encourage participants to get to know them, share ideas and network.
5. FachPack aims to attract more international visitors. What are the main benefits of visiting this event?
The range of products and services on offer at FachPack is unique. There is no other trade fair that covers the packaging value chain so extensively with its products and services: from packaging materials to packaging machines, package printing and finishing, and logistics systems. Every area is also represented in depth: for example, more than 200 exhibitors will present products and services on the subject of product finishing. FachPack is also known for its unique atmosphere where industry contacts can be cultivated, new deals prepared, and investment decisions made. We should also remember that FachPack is more than a trade fair. It is also a platform for sharing knowledge. Its extensive supporting programme offers information and inspiration on many industry topics of current interest.
The economic region of Germany, Austria and Switzerland traditionally enjoys strong representation at FachPack. But the proportion of exhibitors from the other European countries is experiencing strong growth, currently accounting for about 35 percent of the total. FachPack is one of the most prominent of Europe's leading fairs. It brings the European packaging industry together under one roof, which will also be highlighted this year by the presence of a pavilion for the European trade and professional associations to encourage discussion and networking. In brief, Europe is now at home at FachPack.