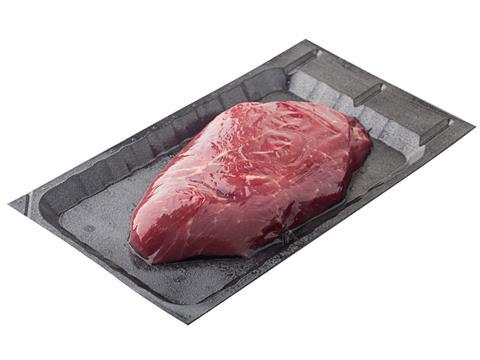 Through both the CEFLEX initiative and unilateral R&D efforts across the industry, the flexible plastics industry is very much occupied with the circular economy problem. But in the meantime pressure on the planet's resources continues to grow, and with it our need for packaging technologies that prevent food waste, particularly for energy-intensive products such as meat. How is flexible packaging catering to this need? In what way does design for recycling impact on approaches to extending shelf-life? And how is the market place responding? On the eve of the IFFA fair, Packaging Europe listens to what the value chain has to say.
1. The chemists
Karlheinz Hausmann (R&D fellow at Dow):
Flexible barrier packaging solutions are probably the most effective packaging types in terms of resource efficiency, not only in terms of material consumption but also in terms of shelf life extension associated with this. Barrier layers can be integrated easily in flexible multilayer packaging formats, thus reducing significantly the thickness of the entire structure. This holds for liquid packaging, dry food packaging but also for fresh food packaging such as meat, cheese and fish.
As an example, one kilo of fresh meat can be packaged in polystyrene trays using a cling film, consuming c. 40 g of packaging material and resulting in a shelf life of three or four days, but it also can be packaged in a fully flexible barrier vacuum package, consuming 3 g of plastic packaging material and resulting in a shelf life of three or four weeks while potentially reducing the food waste at the retailer level by 75 per cent (as a Denkstatt study from 2017 found). Dow's high performance sealant polymers such as SURLYN™, AFFINITY™ and tie-layer polymers such as BYNEL® and AMPLIFY™ TY contribute significantly to the success of these packaging types (backed up by LCA study). The reason for the excellent performance of low seal initiation temperature sealants such as SURLYN™ is the tight shrinkage and secondary sealing around the product, making sure that the meat juice is kept in the product, so that it cannot serve as a breeding ground of bacteria, this leading to shorter shelf life. The same, although in a less critical way, holds for fish or lamb or other perishable products.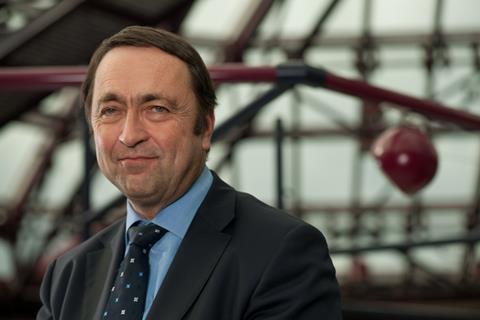 The spread of vacuum packaging of fresh meat differs on a country to country basis. This difference in many cases can depend on the consumer preference for printed packages (which are more difficult to recycle vs transparent, unprinted packages) and can also be due to the lack of retailers' experience with this type of resource-efficient, and cost-effective package. Countries such as Germany, the UK and Switzerland are leading with these formats. Others, such as Spain, Italy and France, are either not yet participating or only slowly transitioning to this more efficient vacuum packaging.
Of course the use of flexible barrier packaging leads to the use of multilayer structures, as many different components need to be combined in one film. These components are often not compatible with each other in the recycling process. Many people think that multilayer structures used in flexible packaging are non-recyclable per definition and therefore are incompatible with circular economy thinking. This is however not entirely correct – and a reason why CEFLEX and other value chain organisations are working on design guidelines.
First of all, the films need to end up in an existing recycling stream such as PE, PP or PET. For this to happen, sorting systems need to recognise the films as PE, PP or PET. Thereafter, the other components in the multilayer structure need to be compatible with this recycle stream or have no significant negative impact on the process. Often, the oxygen barrier component, be it EVOH, PA or PET will have only limited compatibility with the PE or PP – a solution for this would be to either minimise the amount of these components' present needs in the packaging production itself, or to incorporate special compatibiliser resins in order to improve the dispersion of the incompatible components and to minimise the negative impact they may have on the properties of the recycled resin. In addition, certain components, such as pigments, paper, PVDC, should ideally be avoided.
Coming back to the above example of vacuum bags for fresh meat packaging, these can be produced via novel production processes leading to multilayer barrier films that consist exclusively of thermoplastic components and are usually free from print, and as a result could finally be recyclable in the PE recycling stream. The unprinted package, however, is often less appealing to the consumer.
In the case of stand up pouches, one such way of designing for recyclability would be combining oriented PE or PP with a specialty ethylene copolymer or propylene copolymer sealant layer. The oriented films provide stiffness, high gloss and protection, whilst the sealant layer delivers high-speed packaging capability. Altogether they would be recyclable in the PE or PP recycle streams.
2. The packaging producers
Luca Zerbini (VP marketing, innovation and sustainability at Amcor):
We have seen growth in our transparent high barrier product AmLite, which has multiple variations depending on application. As consumers become more conscious of caring for health, wellbeing and the environment, many of our customers see value in transparency linked to trends around natural foods and sustainability. Consumers want to see the food inside the packaging, and to most consumers transparency signals natural and unprocessed more than metallised packaging. And they want packaging that they can put into the recycling bin! Our next generation laminates provide the same protection as our traditional AmLite range and replace PET with OPP, making them both high barrier and recyclable. Development continues on a recyclable retort version of AmLite, a world first, with promising tests using the new high barrier polyolefin film.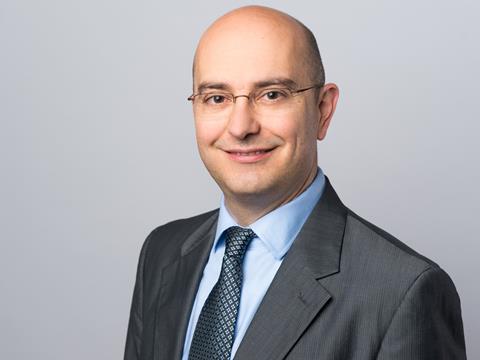 We have also worked with customers to further improve the environmental profile by replacing standard PE sealant layers with bio-based PE derived from sugar cane. This is often an attractive and easy change for our customers as the bio-based PE performs the same as the standard PE. In coffee and cheese we have helped customers convert to bio-based PE, resulting in a significant carbon footprint reduction of their packaging. Applying this to the newest grades of AmLite results in transparent and recyclable packaging with excellent environmental performance.
Ed Roberts (EMEA regional sustainability director at Sealed Air Food Care):
Food waste is top of mind for consumers, retailers and legislators. Shelf-life extension is seen as a critical tool in reducing food waste. Films with high gas barrier properties are particularly considered as delivering shelf-life extension and, hence, food waste reduction. Therefore, these types of materials should be considered as essential food packaging. However, not all plastics are the same – mono-polyethylene and mono-polypropylene, although having very good moisture barrier properties, have relatively poor gas barrier performance. These films may be suitable for some food types but are less suitable for others, such as fresh meat, fish, poultry and cheese.
As well is improving gas barrier performance, films are being developed to minimise resource reduction whether this be less plastic through, for example, thinner gauge films or energy consumption through, for example, improved transportation and/or refrigeration.
Markets such as the UK are well established in moving to vacuum systems, particularly tray skin packs. Fish has notably moved to vacuum packaging. Vacuum packaging has several benefits but relies on very high gas barrier films to achieve and maintain a suitable vacuum. Other European countries have seen the benefits of vacuum packaging for shelf-life extension, fresher for longer, eating quality etc. but the transformation has been somewhat stymied by a focus on single-use rather than essential food packaging.
3. The machinery company
Alexander Gegner (marketing at WEBOMATIC):
The most crucial issues we can directly influence are the high levels of waste and complexity in the recycling process. Unfortunately, no European country has been able to create closed cycles of reusability or even a standard definition of what 'up-cycling', 'recycling' or 'down-cycling' mean. Moreover, the devastating consequence is that still today one third of the food produced worldwide is thrown away. Resource-friendly and -efficient packaging is essential in eliminating food and resource waste.
As a producer of vacuum packaging machines, WEBOMATIC offers different food packaging types: in vacuum, with MAP, in a tray, as a shrink or skin package. Any flexible packaging supports the reduction of food waste by extending shelf life, protecting the product from external influences and allowing for safe transportation. Modern production technologies and the rising awareness of our current situation are what motivates us to help to modernise packaging, protect valuable food and help prevent wastage. Customer-specific smart packaging with smaller portions and reliable resealability have been a main focus of our R&D in recent years.
We have emphasised testing, recommending and using renewable resource packaging, or thin, mono-based plastic to satisfy the current European recycling standards and environmental concerns related to the high production of waste. A similarly effective alternative to simple vacuum packaging for smaller businesses is the use of shrink pouches. Compared to thicker tray packages and vacuum pouches, resources can be saved due to thinner pouch material and comparably easier recycling of a shrink pouch.
After the product is evacuated and hermetically sealed with a special shrink pouch, a shrink tank filled with water shrinks the pouch tightly around the product. A carton-based banderol displays all relevant product information and since both packaging types are not 'glued' to each other, the recycling fits the current standards.
Further improvements should be made on the consumer education front regarding food waste: together with the food producing companies, it is our duty to not only research around innovative packaging possibilities, but also to provide more information for the end-customer. Food waste is predominantly fuelled by popular myths and a lack of knowledge about the shelf life of certain products. These driving factors have to be tackled by both machine and product manufacturers.This subject relates not only to common misconceptions about meat colour changes, but also to the use of packaging gas and new, resource friendly packaging possibilities. The value chain needs to communicate with consumers on how to deal with food products, the shelf-life of different products and how packaging should be handled post product usage.