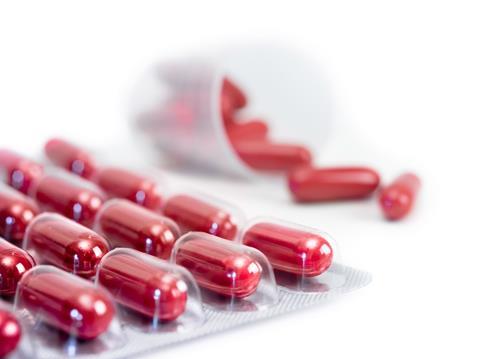 With the increase in home deliveries of medicines and pharmaceuticals – accelerated by COVID-19 – it is important to implement sustainable packaging early in the supply chain to ensure not just speed and security, but to minimize the environmental impact. Victoria Hattersley spoke with Alex Manisty, Group Head of Strategy at DS Smith, about the implications of this increased demand for the packaging sector.
VH: Clearly the COVID-19 crisis has increased demand for home delivery of healthcare products, but is this merely accelerating a process that was already taking place?
AM: While the move to online is a trend that has been steadily increasing, the Covid-19 pandemic has led to a surge in that trend across all sectors, the level of which was not expected for at least a few more years.
Our research has also found that many of the online shopping habits European consumers have adopted during the boom are here to stay. The pharmaceutical industry will need to adapt to these changes in order to further satisfy consumers, but as they do so, it's vital they don't lose sight of another key demand from online shoppers – sustainability. Consumer expectations and values are continuing to shift, with people increasingly wanting brands to help them live more sustainably – in fact, DS Smith recently revealed that 71% of Europeans believe long term climate change is as serious a crisis as Covid-19.
VH: Do you think the healthcare sector is prepared to cope with the increased packaging demands of e-commerce when it comes to safety, security and sustainability?
AM: With the rising trend of e-commerce, the industry needs to ensure that healthcare products, including drugs and important medicines, can be transported with no compromise over their security. High performance cardboard packaging is able to effectively protect high-value and sensitive products along complex global supply chains - innovations include tailor-made cardboard trays with inserts that secure products, anti-counterfeit features, and lastly, technology that can monitor each package in real time to bolster security.
VH: What are the most important strategies the industry can use to ensure medical products are packaged safely and at the right temperatures?
AM: The challenge to us and the entire packaging industry is clear – it's about ensuring the safety of medical products in a way that also satisfies the overwhelming need for sustainability.
For example, some manufacturers use EPS foam insulators keep products at the correct temperature. Unfortunately, this foam is a problem plastic that is very difficult to recycle. In our mission to offer fully recyclable solutions, we recently partnered with TemperPack to introduce ClimaCell®, a sustainable thermal insulation barrier for temperature sensitive goods.
Not only are ClimaCell liners an award-winning thermal insulation barrier with cushioning protective properties, they are made from paper and bio-based materials which can be easily recycled in paper recycling bins by the consumer after use. Switching from EPS foam to ClimaCell® also reduces carbon emissions by 65%, aligning to consumer expectations about concerns for the environment.
It's innovations such as this, alongside our tailor-made cardboard trays and anti-counterfeit measures, that will ensure the safety and security of medical products need not come at the cost of sustainability.
VH: What are your thoughts on emerging technologies such as NFC to help increase supply chain security, efficiency and improve patient experience?
AM: Any packaging innovation that provides greater security and efficiency for customers, is an innovation that we welcome and our expert design and innovation team is constantly embracing and investigating cutting edge technology so we can develop innovative solutions that help our customers.
In line with this, is our use of ParceLive, an advanced multi-sensory tracker that travels within packaging and continuously records real-time data linked to supply chain conditions, such as temperature, humidity, location, and even if the parcel is dropped, tilted, or opened.
Our packaging solutions are fundamental in helping our customers to safely deliver their products across multiple markets and supply chains, and by knowing exactly what's happening at every touchpoint along the supply chain, we can help them and their logistics partners deliver results in packaging performance, quality, security and sustainability.
VH: With more and more healthcare products and devices being delivered directly to the patient, what packaging strategies can be used to improve the patient experience and tackle the ongoing challenge of increasing compliance?
AM: The healthcare industry needs to understand that the boom of home delivery means that packaging is now one of the unique ways they can connect with patients and improve their experience.
With this opportunity the industry needs to be ready to explore innovations such as personalised packaging, through bespoke printing capabilities, and also be mindful that consumers continue to demand sustainable packaging solutions. We work with each of our customers to find solutions that work specifically for them.
VH: How can the necessary requirements for safety and security be balanced out with the need to minimize the environmental impact of the supply chain?
AM: There is no compromise when it comes to safety and security, and fortunately, sustainable packaging is a solution that delivers on these aspects and reduces the impact on the environment too. It is circular by design, fit for a circular economy and feeds into a closed loop cycle. It allows for the designing out of waste from the onset, ensuring that what does remain can be recycled or reused into new products at end of life, so that the material comes full circle. A well-designed package can also ensure that recycling is made easier for consumers, especially as the rise of e-commerce in all sectors is on the rise.