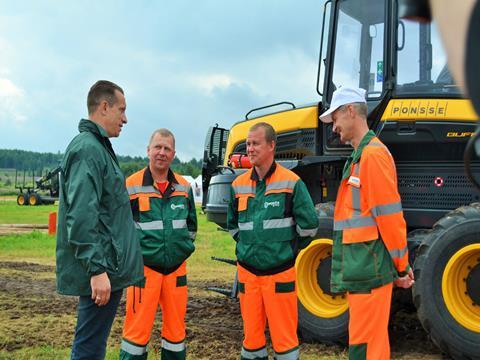 Maxim Pisarev, Head of Paper and Packaging at Russia's largest vertically integrated pulp and paper corporation, discusses AI, production costs and industry trends.
Introduce and sell us your company in no more than 280 characters.
We're the largest vertically integrated pulp and paper corporation in a country with a huge forestry industry - Russia. We export sack paper, industrial and consumer packaging and other products to over 100 countries. Every year we produce over 1.3 billion units of finished products.
Where are your company's locations? Are there any specific challenges or advantages relating to your geographical location that you could tell us about?
We're headquartered in Moscow, but our production facilities are spread across six Russian regions and seven European countries. Production cost in Russia is around 25% lower than in Europe – and we pass these savings on to our customers. Our sales team spans 11 countries so we're closer to clients.
Tell us a surprising fact about the market you work in.
We make amazing products. A Segezha paper bag is so strong that it can hold an average adult. We've tested this: both the bag and the handles stay intact thanks to our technology and use of the highest quality paper produced from northern softwood pulp.
At Packaging Europe we like to watch trends and areas of innovation as they evolve. Can you tell us something we might not be aware of that is driving technology in your sphere?
The driving forces behind innovation are AI and process digitalization. We recently introduced a paper break warning system on a paper machine that eliminates flawed products. We also have a packaging solution featuring embedded e-tags, providing for infallible product identification.
What would you say is the biggest common misconception that you encounter in your business?
The biggest misconception is underestimating the advantages of working with a Russian company. Government incentives to grow the forestry industry drive down production costs. And costs for our company, in particular, are even lower than the industry average because we log our own raw materials. Our customers benefit.
If the wider packaging industry could be transformed in some way, what kind of change would you like to see?...and how do you envisage your company changing the industry in the coming years?
In Russia, we want to see the construction of new, profitable pulp and paper facilities – something that hasn't happened in 40 years. Segezha's short-term goals are to build two modern mills, in Siberia and northern European Russia, with a combined capacity of more than 2 million tons of softwood and hardwood pulp.