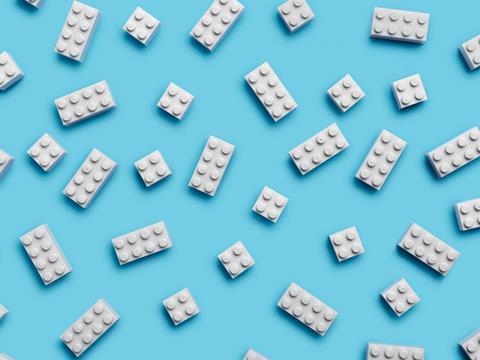 For us, the challenge with finding more sustainable alternatives to the 20 or so materials we use for our products, is to develop materials that can be moulded to the accuracy of a hair width to ensure bricks produced today fit with those made over 60 years ago, while being durable and safe enough to be handled by children day-in, day-out. That's why we are so excited about the breakthrough we have made with the recycled PET material.
LEGO hopes to be carbon neutral by 2022 – how is it going about making this happen?
By 2022 we want to be carbon neutral across our manufacturing operations. This will involve investing in efficiency measures to lower energy use and carbon emissions and investing in renewable energy across our sites.
Through our parent company KIRKBI, we have invested in two offshore wind farms in Germany and the UK. We already have solar panels on our new LEGO CAMPUS in Billund and are installing them across our factory network.
We are also committing to reducing our absolute carbon emissions by 37% by 2032 against a 2019 baseline. This target has been approved by the Science Based Target initiative as consistent with levels required to keep global warming to below 1.5°C, the most ambitious goal of the Paris Agreement.
Implementing all of these projects across the entire business will clearly be quite the undertaking. What factors motivate these moves?
We want to play our part in building a sustainable future and making a positive impact on the planet our children will inherit. As a company that looks to children as our role models, we are inspired by the millions of kids who have called for more urgent action on climate change and protecting the environment.
Over the last ten years, we have made a series of moves to build a better planet for future generations, but we believe it's increasingly urgent and important to prioritise environmental and social activity. That's why last year, we announced a $400m US investment to accelerate our sustainability and social responsibility initiatives, which includes research into more sustainable materials for our products and packaging.