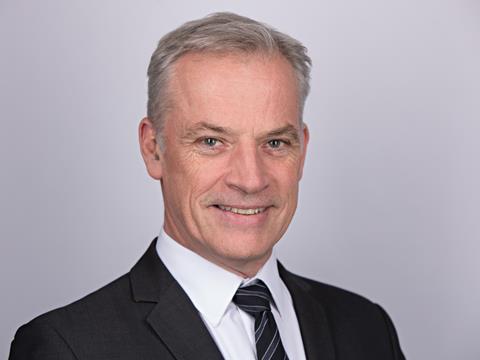 "As run lengths get shorter, more print jobs will be suitable for digital printing," estimates Burke. "Speed and personalisation will also be more distinctive competitive advantages."
The coronavirus pandemic is expected to contribute to changes in the global supply chain, along with the trend toward protectionism, linked to trade disputes such as the current one between China and the US. As the pandemic revealed European companies' reliance on Chinese suppliers, certain strategic production chains are expected to be brought back to Europe.
This might affect the print market, Screen representatives say. "Book printers in the Baltics now get print jobs that were previously outsourced to China," says Frans Kops, Screen area director for Eastern Europe and Russia.
Bucking the trend: moving investments forward
In the short term, some printing companies will put their investment plans on hold. "We've seen some printers postponing their investments to 2021, as they wait for a better and more stable business climate," says Thomas Lossec, regional manager, France.
On the flip side, some printers have brought investment plans forward to ensure they're ready for when lockdowns ease and demand picks up. And these new investments may be disproportionately focused on digital printing, driven by the trend toward shorter print runs and faster turnaround.
"A Russian label printer, for instance, anticipates higher demand for short-run print jobs when Russia will lift its lockdown, and so has moved its investment in digital equipment forward," says Kops. Screen Europe experienced increased demand for its products in several European markets, such as Germany. "Many of our inkjet customers are clearly still investing," says Burke.
For Screen representatives in some markets, the jury is still out on whether corona will accelerate the shift to digital printing or not. For many printing companies, it's simply too early to think about new investments, as they're struggling to emerge from the initial corona shock. Some printers lost up to 70% of their business.
In countries or regions where government support for companies is absent or uncertain, for some print companies it is not certain if they or their major customers will be able to weather the storm.
Nevertheless, the overall expectation in the market is one where we'll see the increased adoption of high-production digital presses and finishing equipment requiring high up-time ratios. At the workflow level, Screen representatives expect the demand for highly automated, fully integrated workflow systems to speed up. Machine learning and artificial intelligence are also expected to be part of the technology mix of future printing.