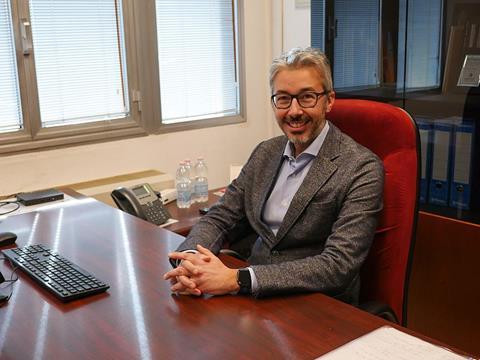 Nicola Orsini, Product Sales Manager at Romaco Promatic talks about innovations in the areas of track and trace in the context of the new EU 2016/161 regulation which is set to have major implications on track & trace systems and applications.
What challenges are presented by the track & trace process?
The new EU 2016/161 regulation contains precise provisions in respect of security features applied to the packaging of medicinal products for human use. It has come into force on February 9, 2019. By then, pharmaceutical manufacturers must have suitable – and extensively tested – packaging identification equipment in place, in order for their production processes to be changed over on time. The implementation of track & trace systems will have enormous impacts on all processes and procedures, presenting manufacturers with daunting challenges in terms not only of logistics but also of hardware and software.
What industries will track & trace be used in?
The new labelling requirement will enable a drug's identity and legitimacy to be established beyond any doubt. The regulation specifically applies to prescription drugs – which are subject to the national regulations of individual EU Member States. The security features are not binding for OTC products. Veterinary medicines and nutraceuticals are likewise excluded.
Is one hundred percent track & trace a realistic possibility?
Track & trace methods are intended to prevent counterfeit drugs from entering the legal supply chain. In my opinion, we'll never achieve one hundred percent security, though the new regulation will create significantly higher barriers for drug counterfeiters. Particularly for criminal gangs, fake drugs have developed into a lucrative business over the last few years, with high profits and comparatively little risk. Politicians have to make a stand here and defend consumers' interests.
What are the defining features of Romaco's Promatic PTT track & trace platform?
Romaco consciously designed the Promatic PTT as a mechanical platform for different track & trace technologies. Pharmaceutical manufacturers are free to decide which suppliers they eventually purchase their systems from. Promatic then configures the PTT with the printers, labellers and camera-based inspection systems which will be used to identify and verify the security features. The track & trace system is also ready for connection to serialisation software. As a standalone machine, the Promatic PTT can be linked up to any standard cartoner. Configurations with a monobloc design are likewise possible in line with a Promatic cartoner. This kind of integrated solution improves process reliability and at the same time saves space. If connected directly, both machines could be operated via a shared terminal.
How does track & trace impact on individual process steps?
First of all, I should emphasise that the new track & trace regulation applies to all secondary and tertiary packaging that is placed on the market. To ensure seamless tracking, both cartons and shipping cases will be entered in a central data pool. Packs that have already been registered and are excluded from the supply chain later must be read out again. This inventory count must take place after every quality control where faulty packs are automatically removed from the process. Accurate balancing of a batch record is consequently rather time-consuming and technically challenging.
Would it not make more sense to integrate the track & trace technology directly into the cartoner?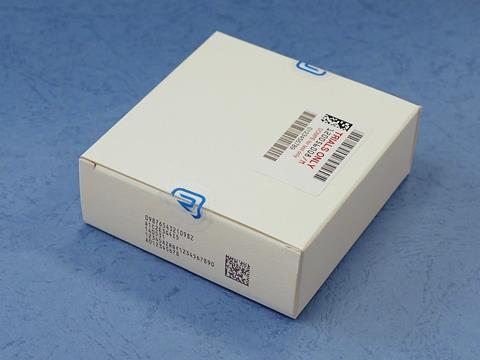 That would be possible theoretically, but there are several arguments that speak against it. Romaco recommends registering the cartons starting with the good pack after they exit from the cartoner. In other words, the balancing of the batch record immediately following the secondary packaging unit is eliminated. And the assumption that it would save space to integrate the track & trace systems into the cartoner is misleading. In fact, an integrated solution would impair both accessibility and visibility. Added to that, the OCR/OCV camera systems react very sensitively to dust particles. In some cases, the carton dust that accumulates in any high speed cartoner could affect the functionality of the code reader. That's why Romaco took a conscious decision to design the Promatic PTT as an independent track & trace machine and concentrate instead on developing fully integrated primary and secondary packaging lines.
Your new Romaco Noack Unity 500 blister line is aimed at the pharmaceutical industry. What sets the technology apart from competitors' blister systems?
Romaco's new Noack Unity 500 blister packaging line in monobloc design was launched in the market as a fully integrated turnkey solution. The compact design, particularly of the primary packaging unit, was a top development objective, which saves space in expensive cleanroom areas where the open product is processed. The blister packaging machine's individual stations – such as forming, feeding, sealing, coding, perforating and die-cutting – are installed on a very small footprint for this reason. The result is a blister technology that is up among the leaders in the mid-performance class in terms of both space use and output, with a remarkable 500 blisters and 150 cartons per minute. The intuitive HMI panel, with its short learning curve, is a further advantage of the user-friendly blister line. The highly automated system concept requires no specialist expertise on the part of the machine operator; it's self-explanatory and has an ergonomic design. This is important in that, against the background of track & trace, the level of automation increasingly makes a difference.
What other track & trace issues will be top of the list tomorrow?
My prediction is that the trend will be towards more and more automation. In the medium term, highly automated packaging processes will be the only way to integrate the track & trace idea into day-to-day production and ensure that the measures which are adopted are actually effective. As the level of automation increases, there will be fewer and fewer interfaces in the packaging process and human intervention will be reduced to a bare minimum. That's what I consider to be ideal conditions for tracking and tracing pharmaceutical packaging seamlessly. Central data storage, reliable balancing of the Pharmacodes and data security will be other key issues on the agenda. And when all those obstacles have been overcome, the focus will shift to methods for identifying the primary packaging. Printed foil webs are already being developed today with QR codes that enable blister packs to be tracked seamlessly.