Date: Tuesday 24th October 2023
Time: 14.00 GMT | 15.00 CEST
Event Overview
This webinar aims to offer a 360-degree view of flexible packaging in the pharmaceutical industry, focusing on the pivotal themes of sustainability, regulations, and strategic collaborations.
Featuring industry leaders from Constantia Flexibles, Novartis, and Takeda, the session promises to deliver a comprehensive understanding of the current landscape and future trends in pharma. The webinar will commence with an insight into Constantia Flexibles' foundational business operations. This introduction will pave the way for an in-depth discussion on the pharma industry's evolving trends and the pressing importance of meeting sustainability regulations. This will segue into Novartis' experience in achieving sustainability goals, particularly their transition to PVC-free packaging solutions and their collaboration with Constantia Flexibles. Takeda will round off the discussion by shedding light on the impact of pharmaceutical regulations on production processes and how Constantia Flexibles is leading the conversation on circular economy practices in the industry.
By attending this webinar, you will not only gain insights into each company's unique role and initiatives but also understand how they intersect in areas like sustainability and regulations. Whether you are a stakeholder in the pharma industry, a sustainability advocate, or simply interested in the future of healthcare, this webinar offers valuable perspectives that can guide your understanding and decision-making in a rapidly evolving field.
Learning Objectives
1. Gain insights into the latest trends in the pharmaceutical industry, including upcoming regulations and packaging for OTC and prescription drugs.
2. Understand the process and benefits of Novartis' transition to PVC-free packaging solutions.
3. Learn about the impact of pharmaceutical regulations on production processes.
4. Discover how Constantia Flexibles is contributing to the circular economy discussion and how its products are contributing to a greener future.
Meet Your Speakers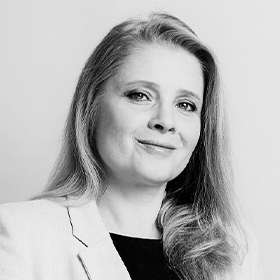 Agnieszka van Batavia
Sustainability Manager Pharma Division, Constantia Flexibles

Agnieszka Van Batavia is the current Sustainability Manager for Pharma at Constantia Flexibles, where she spearheads eco-friendly initiatives. Previously, she served as a Strategic Sustainability and Regulatory Advisor at The LCA Centre in the Netherlands, guiding stakeholders in sustainable packaging. A pioneer in circular packaging systems, Agnieszka is also an expert in packaging legislation. She is a frequent lecturer and keynote speaker, advocating for a science-based approach to sustainability. Additionally, she acts as a strategic policy advisor to companies, institutions, and NGOs. Passionate about her work, her mission is to help businesses achieve truly circular packaging practices, believing that collective action can make a significant difference.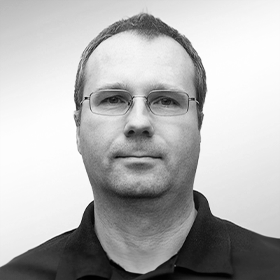 Markus Schoenfeld

Project Leader Packaging and Device Development, Novartis

Markus Schoenfeld is the Project Leader for Packaging and Device Development at Novartis, a global healthcare company. With a focus on pharmaceutical manufacturing, Markus is an expert in the complexities of blister packaging, particularly in meeting varying market demands and regulatory requirements. He has deep insights into the design and development of blister processes for new and existing products, emphasizing the importance of balancing child safety and user-friendliness. Markus also has a keen interest in handling studies for blister designs, ensuring that patients of all ages have secure access to the medication. His work extends to device innovation, especially in inhalation products, where he considers pharmaceutical performance as a critical factor.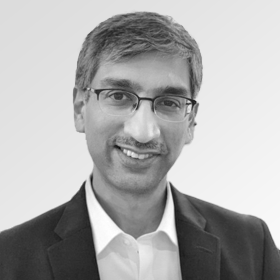 Sriman Banerjee
Head Packaging Design, Takeda


Sriman Banerjee is a seasoned executive in CPG & Pharmaceuticals with deep expertise in R&D, Commercial, and Supply Chain. He has held key Packaging Head roles at Takeda Pharmaceuticals and GlaxoSmithKline, focusing on supplier relationships, product innovation, and consumer-centric offerings. His cross-category experience enables him to convert consumer insights into practice. Notable achievements include leadership roles at Takeda and GSK, 29 global and regional awards, and impactful profit strategies. He has also led device innovation, achieved substantial savings through new packaging materials, and played a key role in M&A due diligence and integration. Sirman is well-versed in international consumer goods market trends.
About Constantia Flexibles

Discover more about Constantia Flexibles: www.cflex.com

Constantia Flexibles is one of the world's leading manufacturers of flexible packaging. Under the guiding principle 'People Passion Packaging', 8,550 employees manufacture tailor-made packaging solutions at multiple sites around the globe. Many international companies and local market leaders from the consumer, personal & home care and pharma industries choose the sustainable and innovative products of Constantia Flexibles.